I've spoken before about my folks-- they are in their 80's. They've never owned a computer nor have any desire to. Though I pretty much talk to my Mom daily-- especially with my Dad not feeling well, there is no email. We write each other letters weekly. One of the best parts of her letters are the newspaper clippings she puts in the envelopes. My kids laugh when the obituaries are pulled out but that's just my mom. I can remember as a kid playing with my grandmothe'rs bible in church and there were always old obits saved between the book chapters. My Mom always says--,'When you hang up the phone the call is over--- but a letter you can read over and over again.'
This clipping was in Saturday's letter.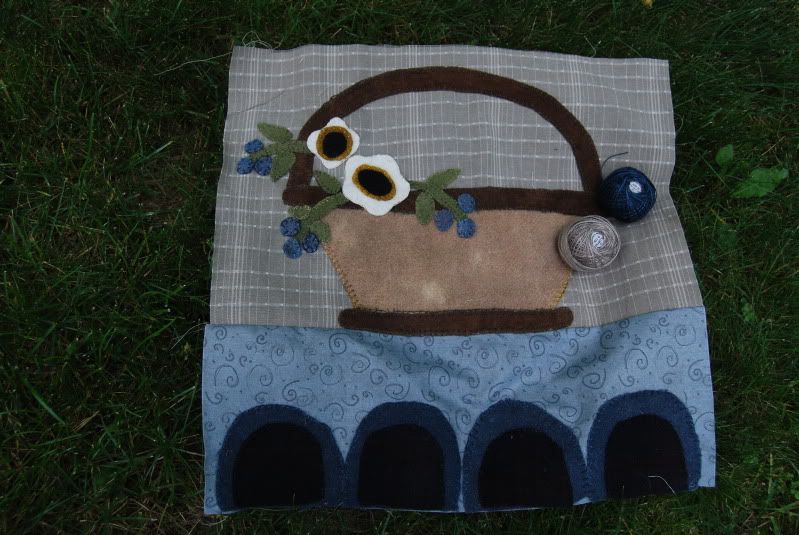 Here is the completed Heart and Home block for July. I love working with the lighter colors of woool. Something new for me. The Valdani threads are beautiful.
Gratitudes:
Fresh Corn on the Cob
Cookouts at work-- No lunch packing
Pony Tails--- Entirely too hot to have my hair down....