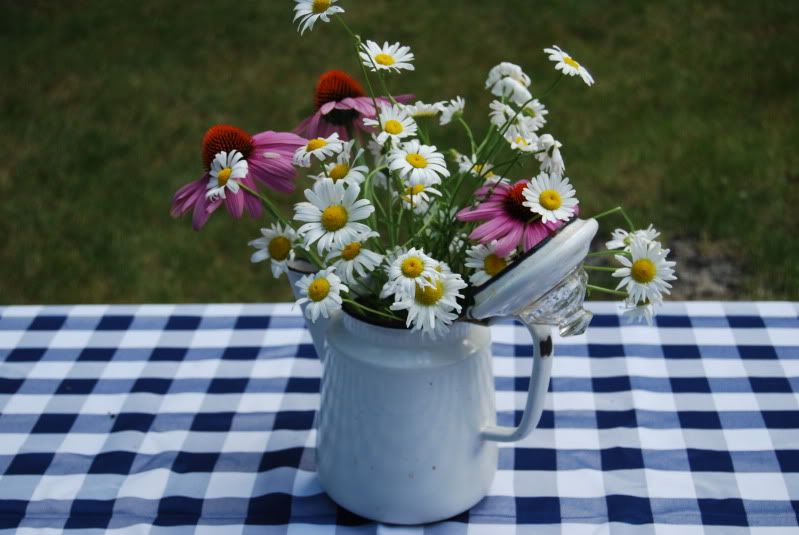 Dinner with friends was fun. The weather cooperated and at the end of the night---long after everyone was gone, I laid in bed and laughed.... The house inside and out was clean(that thing you do when company is coming!!!) The yard freshly cut and flowers watered(another check in box). And the Fridge was filled with leftovers for the week's meals after work (Check! Check!). Maybe I'm horrible, but I still had Sunday to play...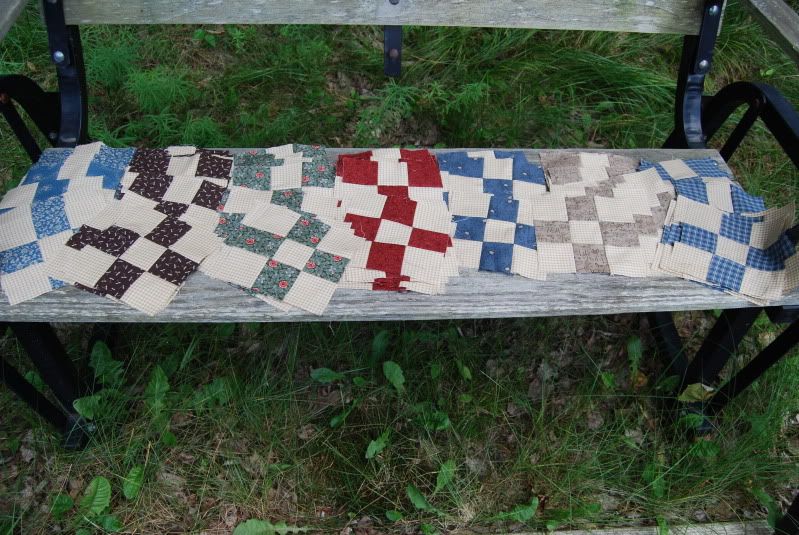 I'm playing with more nine patches. They're so much fun to make. I purchased the creme print and never used it. I'm glad I waited.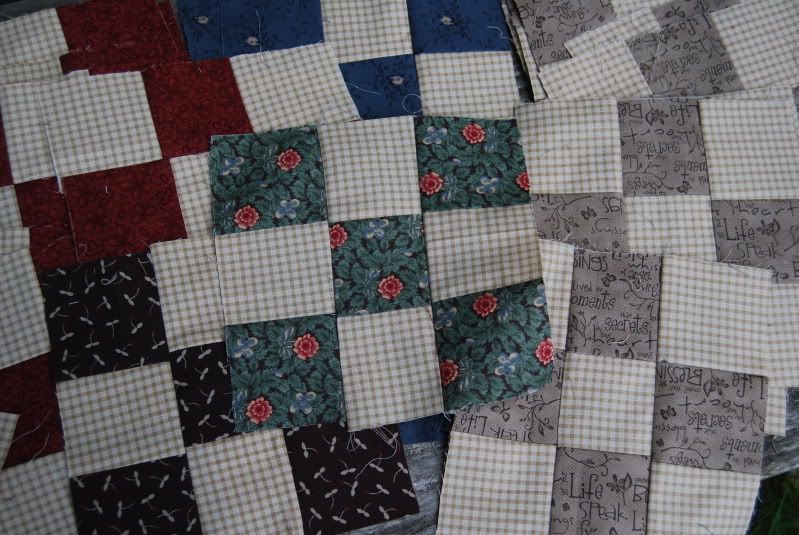 This one is my favorite. I'm combining them with snowball blocks. We'll keep you posted.. This week temperatures are supposed to go back into the nineties. My dad goes back to the surgeons on Wednesday-- keep him in your prayers. I took a break from my Sunday School class this summer. It's been nice, but I find myself really missing it. There aren't enough kids to make a class in the fall-- but I'm hoping there's a door out there to be opened. Regardless for your faith, I believe kids need to hear right from wrong from as many adults as they can. It's a tough world out there.