A friend gave me an old treadle sewing machine in pretty bad shape.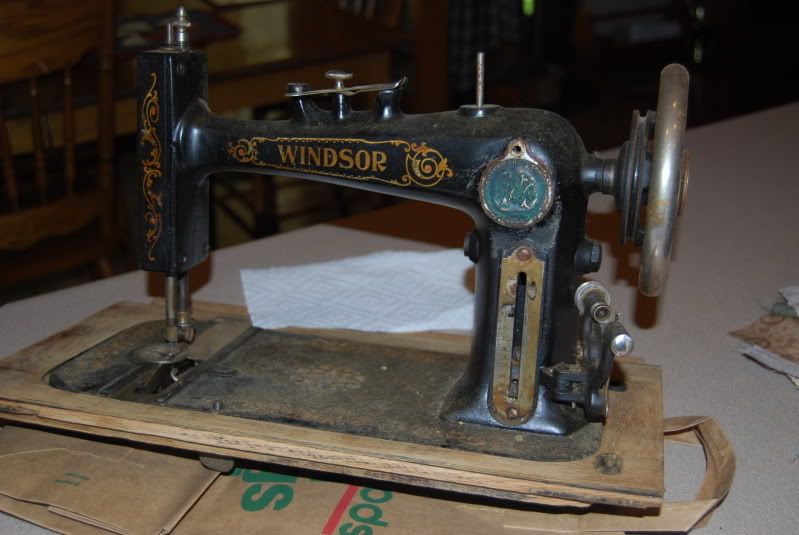 But Don worked magic-- and built a box for the top.... Now this 1913 Montgomery Ward Windsor piece has a home in my sewing room.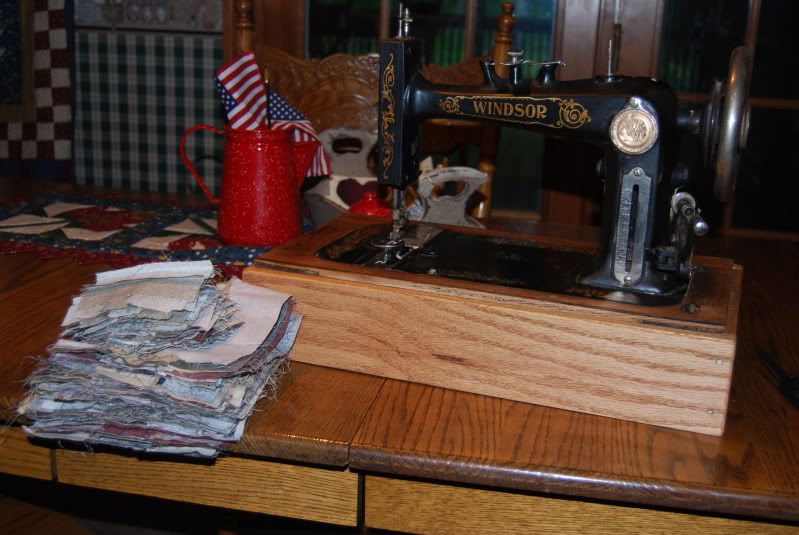 I've got to get to work--- looking at the blocks on the kitchen table-- You know where my heart is....
Off to support my habits....