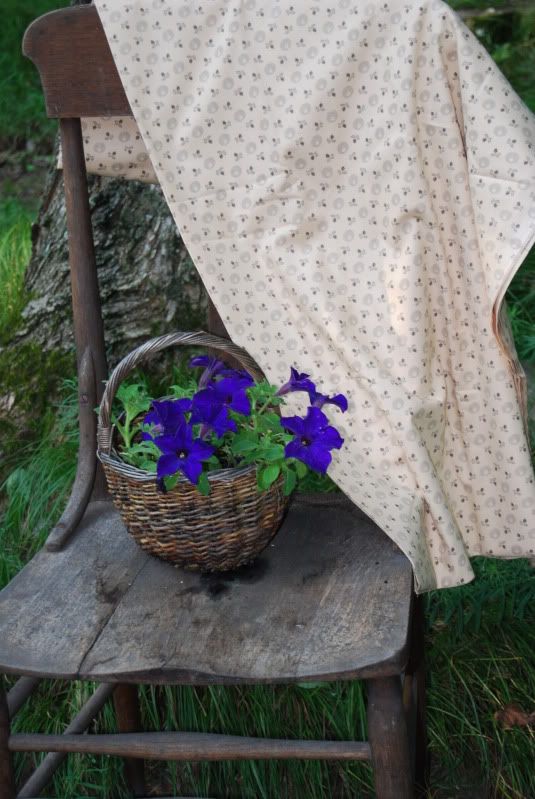 This is the backing fabric for the Mamie Quilt. I had a fat quarter that I used in the Nine patches and loved. So I went on line and bought some for borders and backing for the project. I've done real good with my fabric purchases. I have the one BOM project, but I haven't purchased any quilt kits. I'm concentrating on scrappy patchwork this year. Borders and backings are my only "spends"--- and the occaisional theraputic fat quarter( for sanity sake only!!!)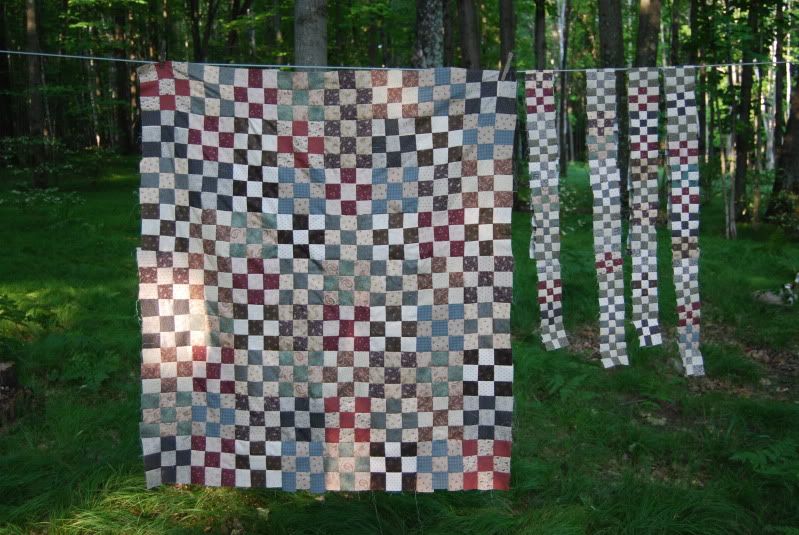 I moved the sewing machine upstairs where the pups could hang close on the porch with me. Ransoms hips are failing and stairs are not his friend. But his tail still wags and he still bosses me around with his barking-- oh the men in my life!!!---so life is good in our house.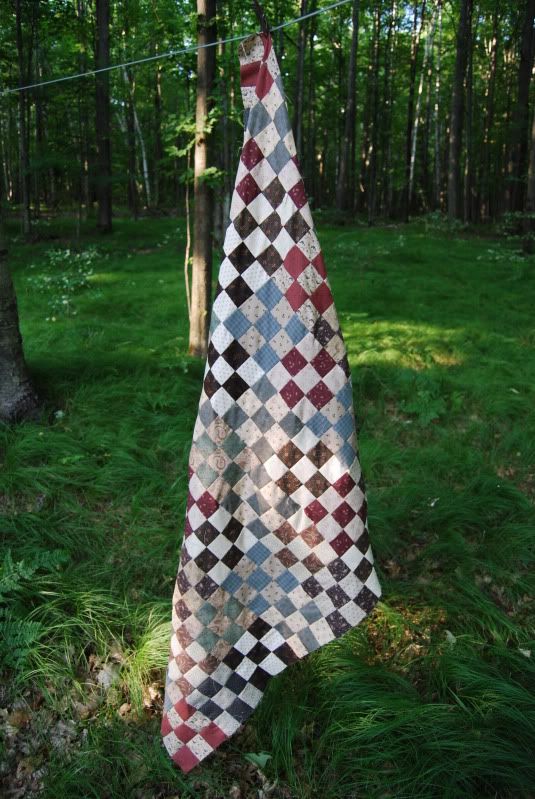 I'm about to go play in the garden and water flowers--- it just seems wrong to say"work" in the garden. I promised myself I would do that, then run errands and knock out the Saturday cleaning...This afternoon--after nap time-- I'll be behind my sewing to complete this baby.
Enjoy your weekend.