Just like my kitchen snowman--- I love this time of the year.
Tuesday I received gifts from
Nicolette
. She made a gift for a family friend that has beaten the battle, hopefully, of breast cancer.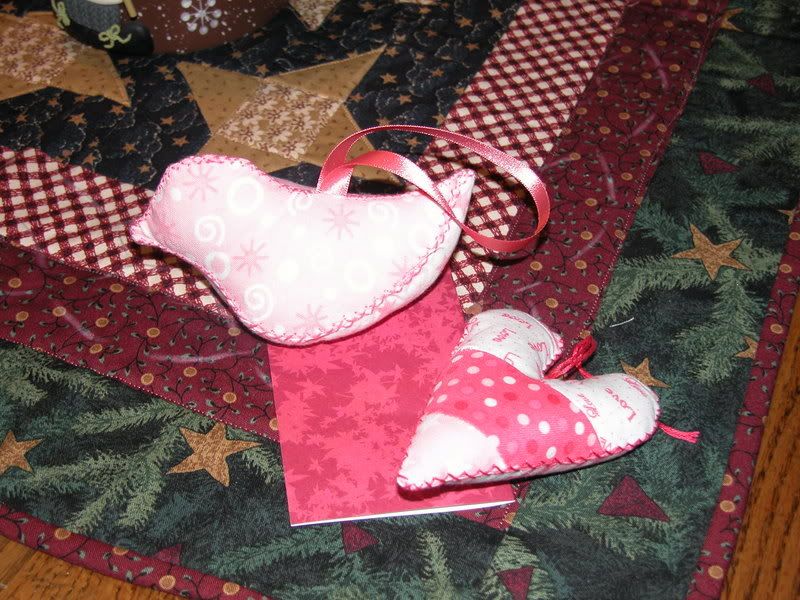 She also included presents for me. Aren't quilters the best?!?! I received these ornaments… Chelsey wants the heart for her car….I don't know if I'm sharing. I also got four fat quarters for My Journey quilt basket that is on the list to be completed after the Primitive Garden.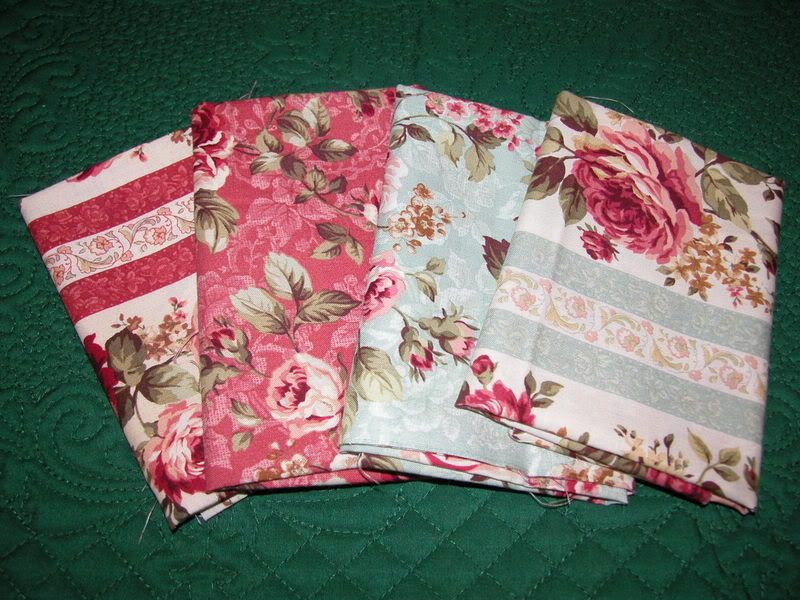 She also included Chocolate candy that my family devoured before I could get a snapshot….They all swore she was their best friend….
The Christmas quilts are out, but with me being out of town, I kind of feel like Christmas is catching up to me. We have a Christmas party to attend tonight, and a trip to Green Bay tomorrow. I've pretty much accepted the fact that my shopping must be completed this weekend, either on our trip or on-line to allow for shipping. Today, I'll make the lists and get the game plan down. Sunday, I'll finish decorating except for the Christmas tree, which we're waiting for Eric to come home.
I did pick up a new ornament when I was in Louisiana.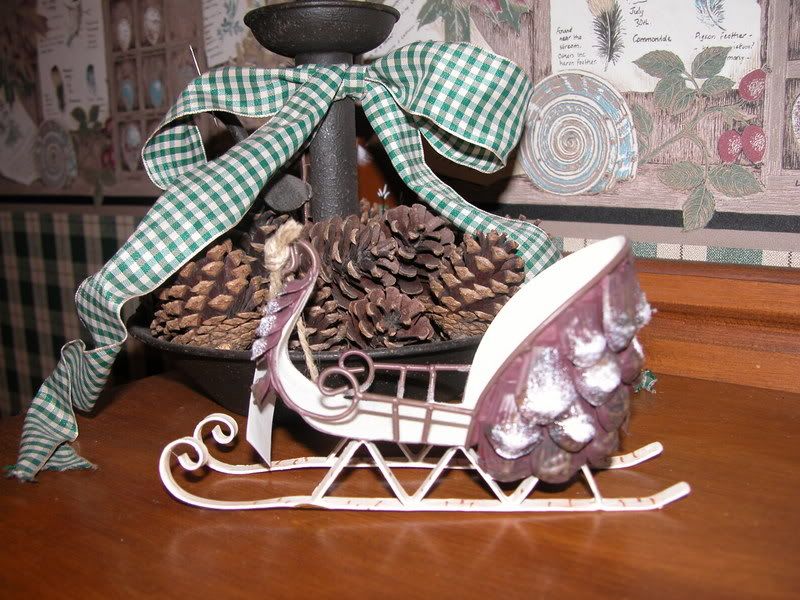 It's a sleigh trimmed with pinecone pieces. I've found it's true with most quilters, every ornament means something. You just can't go to the clearance rack and "stock up". Sure, you can go to the clearance rack, but the ornament a Quilter picks most of the time tugs at their heart.
Gratitudes:
Friday
Warmer temps--- it's been –6
Eric's coming home on Wednesday