Documenting the first of my four day holiday--- It was wonderful. I received a gift from a friend on Friday.
I think she knows me pretty well.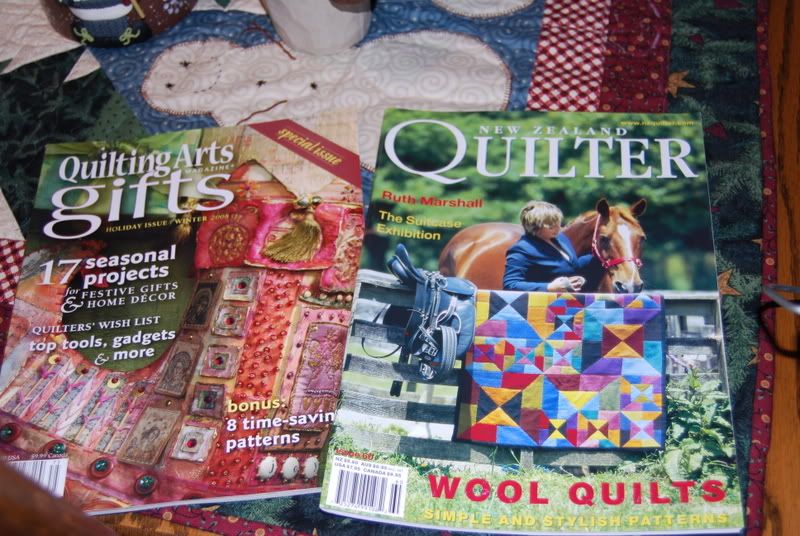 I have just about memorized the New Zealand quilt magazine already. I have this thing about old keys. She gave me a rubber stamp of an old key along with paper stamping ink and Santa Claus Kleenex's.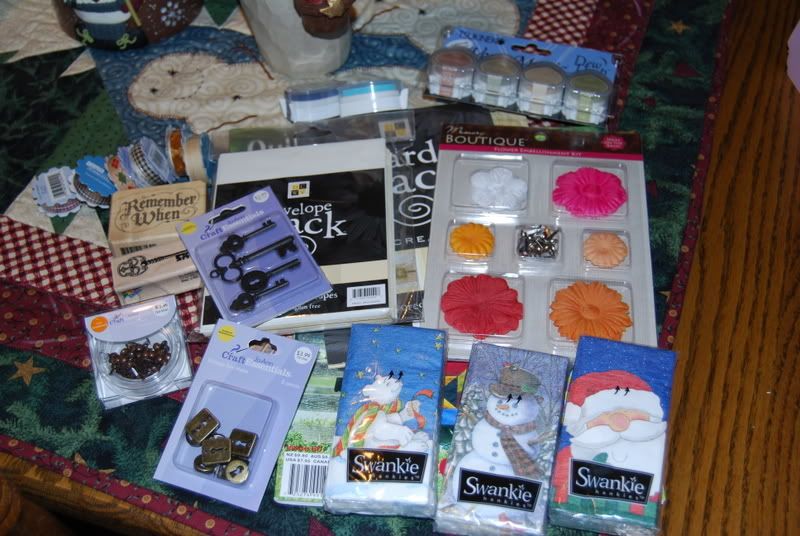 I feel like my Christmas has been pretty special.
Today—what did I do? Absolutely nothing….Chelsey and I played with the new stamps and ink in our PJs till after 9am. I picked up the house a little and Don and I went Grocery shopping and a little furniture shopping. Just stocking up groceries as we are scheduled for a snow storm after midnight. Chelsey had to work today, but we didn't want her driving, not knowing when the storm would hit. So we picked her up after her shift and took a nap. Naps are great. After we got up, Don the kids and I did experimental cooking. Practicing for Christmas, we made a test round of Stuffed shrimp, tons of laughing and picture taking.
I better close. It's 37 degrees outside and I have a pot of coffee going. Ransom and Don and I are about to have coffee and sit outside on the Covered Porch.
It's dark now and the tree on the Porch is just beautiful. As we drive up at night we can see it through the woods. Don has it set up on a timer and it welcomes us home when it gets dark so early. The temps will be dropping soon, but we're all snug at home.