I'm getting an early start this morning. I have to be at work for 6:00 am. I'm rested at ready to go at it after to week off. Usually I'm in bed between 8 and 8:30 pm. When you get up at 4:30 am, you crave as much sleep as you can get. I was off long enough to get my sleep turned around to where I was staying up till 11:00 pm and living like normal people. I'll be paying for it come tonight. But Chelsey is working until 9:30 pm and the Packer game is tonight too.
I got more sewing done over the week. Here are the journal covers I made. They were easy and lots of fun to make. I even made size adjustment depending on the size notebooks I had.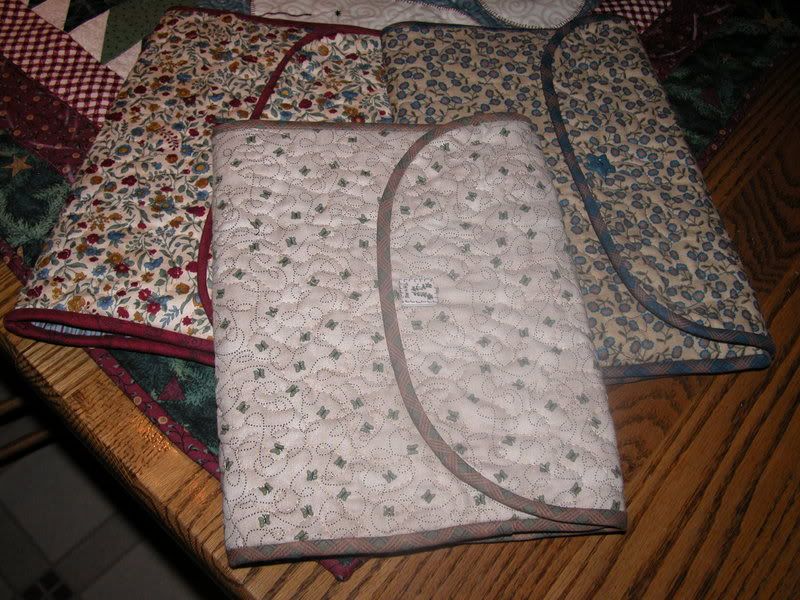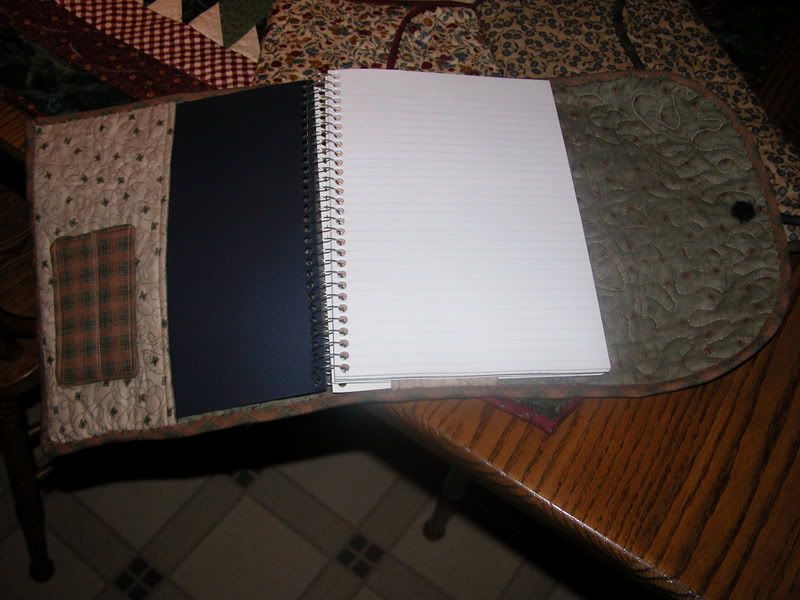 Chelsey loved them.
"Mom—where's mine?"
"Well, you can have one. Just pick out which one you want."
"Mom, those aren't Cute Colors."
"Cute colors, huh? Well, go pick out 3 fat quarters and I'll make you one."
"Mom, you don't have cute colors. Can I go to Wal-Mart and pick something out?"
I laughed and sent her on her way. For $4.96 including buttons, she came back with this. So on Sunday afternoon I made two more covers--one for her and one for her best friend. It gave me much needed practice on machine meandering and quilting. I think I'm still going to make a couple more. Realistically, from start to finish, it took about 5 hours to make two covers. I love buttons too.
Gratitudes:
1. A job to support necessities as well as the fun things in life.
2. Eric's safe trip back to school
3. No complaints over leftovers