Tuesday morning—early, very early. But I like the quiet at home and at work early in the morning. It kind of gives you time to ease into the day. No quilting last night. Chelsey's Spanish class is going to Mexico and there was a meeting on it. Don told her she had to pull B's in order to go. This is her 3rd year, and even the teacher has seen a difference in her, she's making A's. So a deal is a deal. She wanted to go last year, but mentally AND financially, one kid in a foreign country at a time…..
I haven't talked about my quilt shop trip 10 days ago. I went to 'My Favorite Quilt Shop' in Green Bay. That's its name. It's small, but it also sells antiques and is a framing shop so there are framed prints throughout. A neat place. I bought this fat quarter bundle.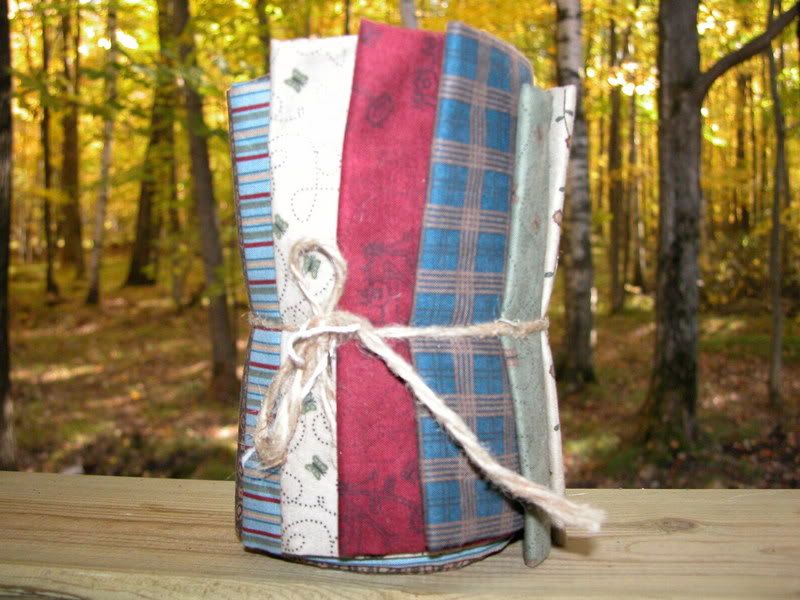 It's by Whimsicals called Grandma's Garden. Chelsey and I were leaving and we saw this pattern for covered journals. It was too cute. We studied it carefully and decided I didn't need the pattern. I could make it without it. Then the next day I wished I had bought it. If I tried to make it without the pattern I would waste $10.00 worth of stuff and lots of time to save $7.00 for the pattern. So, I called the shop and they mailed it to me.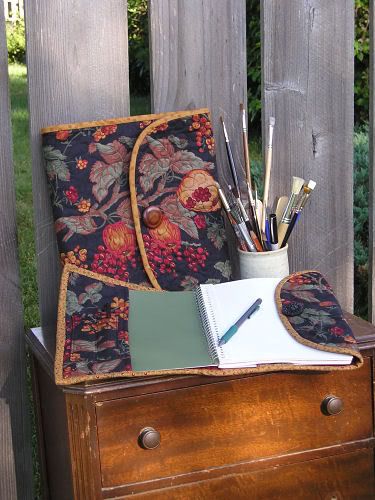 It's by Hedgehog quilts—Wrap it to Go. It'll be great for several people I want to remember for Christmas…just because. That is what the fabric bundle will be used for. It takes 3 fat quarters for each cover.
Gratitudes:
1. Blankets on cool nights.
2. Pumpkins
3. Headlights lighting my way to work in the morning.