No time for quilting today. We had church services this morning. I had 12 4-year olds in Sunday school. I this is once again part of bringing something you love into everything you do. Today we made sewing cards. Yes, my teenagers laughed too. They believe I try to make everyone quilt.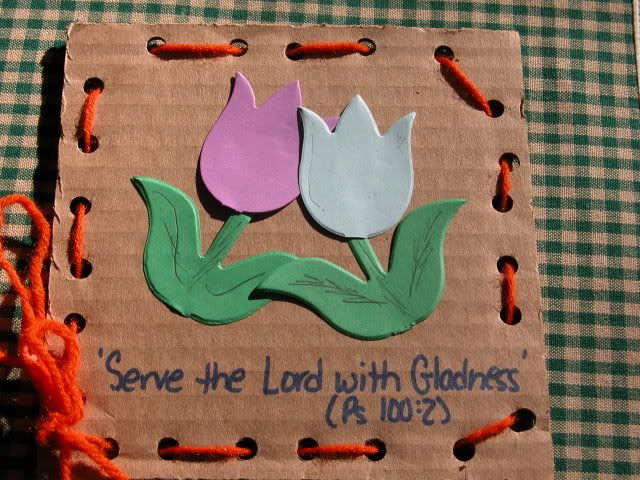 But take a second and remember. Remember those sewing cards you had when you were a little girl. I can remember them like yesterday. I remember the colored shoe string laces and the cardboard sheets. And I kept them all together in their boxes. I even remember joining two or three together by interlocking the laces.
It's so important for girls to learn their calculus and advanced chemistry to survive in today's world that sometimes I'm afraid that quilting will be tossed aside. Will we become a society that all fabric/linen products are made overseas?
Then I exhale and relax, because the quilts will speak for themselves. I remember I was always enchanted by my grandmother's quilts. I had a good friend that married the only son of a quilter. Consequently she had beautiful quilts for every room in the house. I was not married to an only son, and my mother-in-law didn't quilt a stitch. My grandmother was gone. So… if I was ever going to have even one quilt I had to learn on my own… enter stage left a baby quilt for my daughter. I've been quilting ever since.
It's the quilts that speak for themselves… that draw people in…that keep loved ones warm….
Until tomorrow…