It's Wednesday, May 10th. In 1990, we had a snowstorm with 13 inches of snow. We definitely live way up North. In the town I live in they have recorded snow every month of the year but August. I've lived here for 21 years, so, consequently, I've found, that all of my quilts have a "Northwoods", cabin look about them. Yeah, I'm a victim of my environment. My husband had a possibility of moving us back to Louisiana- the deep South- earlier in the year. All I kept thinking was, "What will I do with all of my snowman quilts?" Honestly, I drive home from work everyday on a winding country road and I can't imagine living anywhere else. I can't fathom not seeing the birch and spruce trees every day. It's a far cry from where I grew up.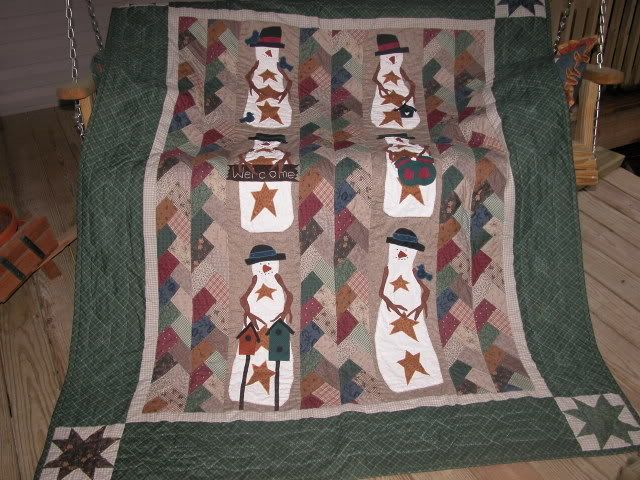 I better get busy---
Gratitudes:
1. Warmer Weather.
2. Getting stronger everyday.
3. My son graduating high school in 3 weeks.