The house is just about ready for the relatives coming for my son's graduation. The freeze warning will be lifted tomorrow, I'm still going to wait until Wednesday to plant the annuals in the flowerbeds. I'm really tired, but have enjoyed taking care of the house. I love working, too, it's just combining both is pretty tough.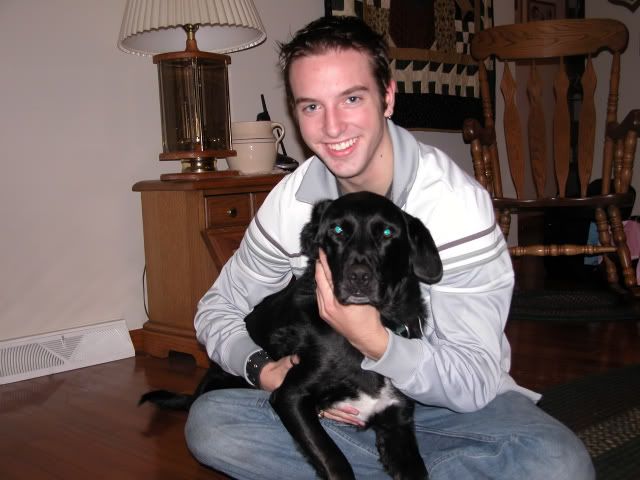 I wanted to put pictures in today's note, so I'm putting my daughter, son, and Ransom, Our black sorta lab dog. We got him at the humane society when he was seven weeks old. While he has an incredible weakness for table food.. he's incredibly special and definitely the smartest dog in the world(with the exception of your own). I'd truly be lost without of him.
My husband accuses me of loving the dog more than him, my response,"Well, if you'd wag your tail the way Ransom does the story might be different..."
You're laughing, my work is done.
Until tomorrow...