The weekend is here. I made it….. with a horrific cold. First one of the winter, so I can't complain. Work was quiet, so I suffered peacefully alone. Decided I had to work it out of my system, so Ransom and I hit the woods. The snow is down to inches--- from feet---so I really have to start learning the markings versus just footprint path in the snow--- Fun Stuff.
I am up to date on
My Baskets of Life Block of the Month
.
Even though the colors are warm,
they don't look like winter to me.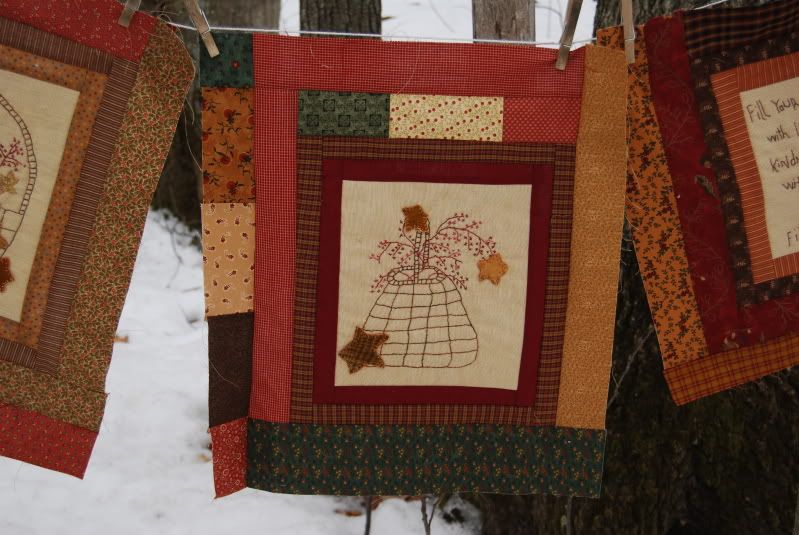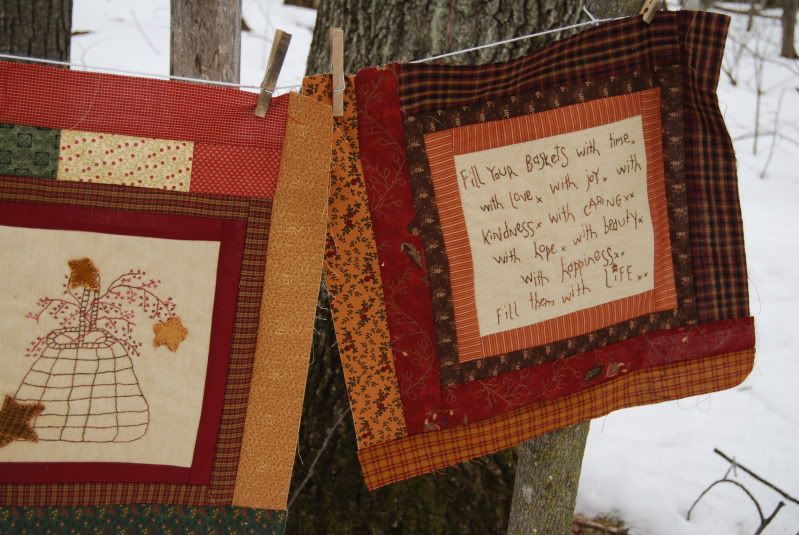 I have a teaching seminar for Sunday School tomorrow. I tried to bow out of it, but they want me--- germs and all. And I will be glad I went, once I get there. Plus I can stitch, on the two hour drive up and back.
Gratitudes:
Kleenex—the lotion kind
Nyquil –it does every thing the commercials say it does
Ransom who is not scared of catching anything