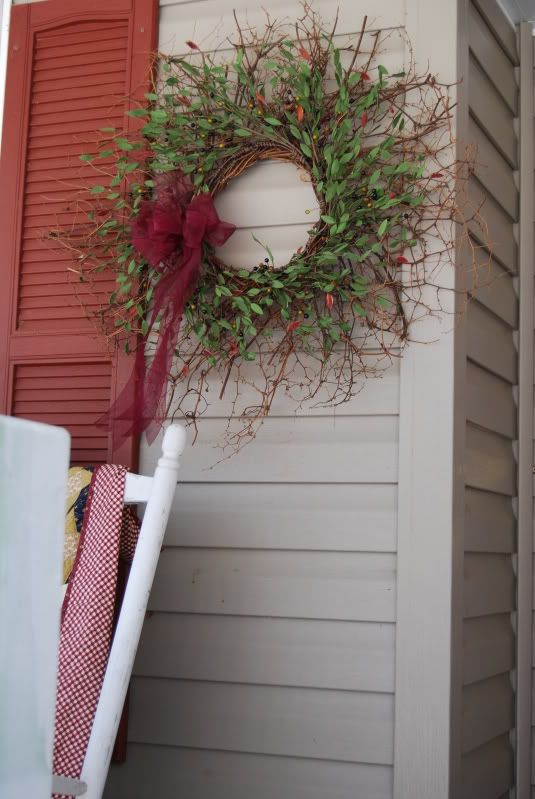 The view of my front porch on Sunday—my birthday. The wreath was a birthday gift to remind me Spring is on it's way. The temperature made it to 54 degrees. We ran Ransom in the woods without snow shoes. Pounding through the melting snow was an incredible work out.
Stina
sent me this apron, monogrammed for me. I still keep saying it's too pretty to use.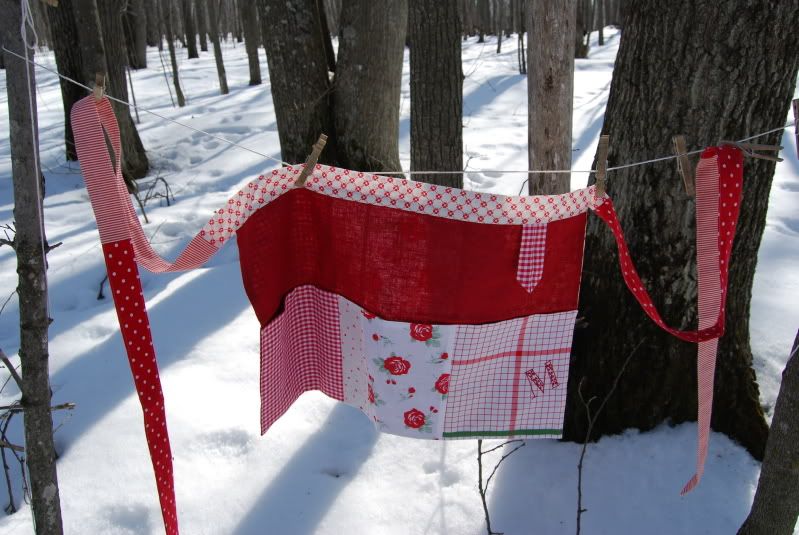 When my father-in-law was alive, he use to build furniture. I made the comment one day with my husband that he did a wonderful job—it looked "store bought". I was quickly corrected that that was an insult and it was so much better. Stina—This apron is beautiful, even better than "store bought". I may just have to hang it on a hook for display.
Saturday we took Eric shopping for Suits in Appleton and I stopped at a shop and picked up two signs with birthday money from my sister-in-law.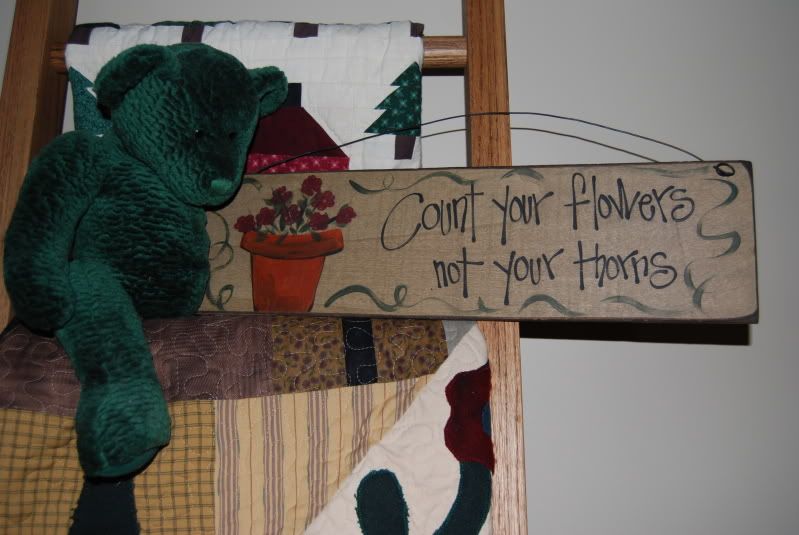 OK—I'm 46, and feel pretty good about it…I just feel like things are looking up.
Gratitudes –
A nightgown from my Mom with pleats and tucks.
A key with the word Grace engraved on it
My daughter cooking supper Saturday night—in spite of the smoke-filled kitchen… I thought it was wonderful.