The words make speak of summer, but we have frost warnings tonight. It's not the first time this season, but I think they mean business tonight.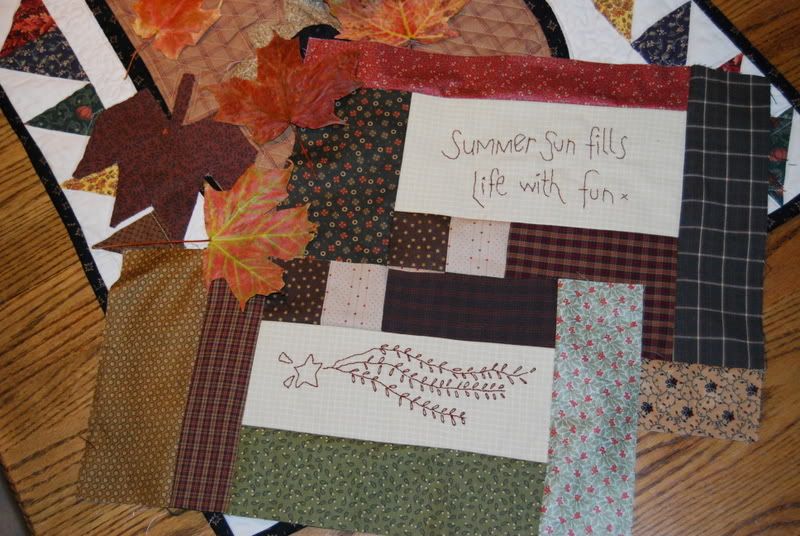 These blocks complete my summer section of the Block of the month quilt
Four Seasons
from Country Loft. Three seasons down and one to go. This is my first BOM project with
Country Loft
and I recommend them to everyone. Reasonably priced, thorough, and each month they're packaged just fun to read. I've gotten burned out on BOM projects before, but I find myself looking forward to this one each month.
Ransom and I picked up the leaves on our walk. I ironed them between two sheets of wax paper. I think I'm pulling petunias up this evening and cleaning out three rows in my garden too. It's that time of the year. Don's got another business meeting tonight, so Ransom and I will definitely be quilting…
Gratitudes:
1. A full tank of Gas in my jeep (even if I had to pay of it)
2. Pumpkin Gourds fresh off the vines
3. That cricket taking up residence in my office behind shelves where I can't reach. (Helps me hold onto summer a little longer I guess).