The borders are tea-dyed and the houses are built.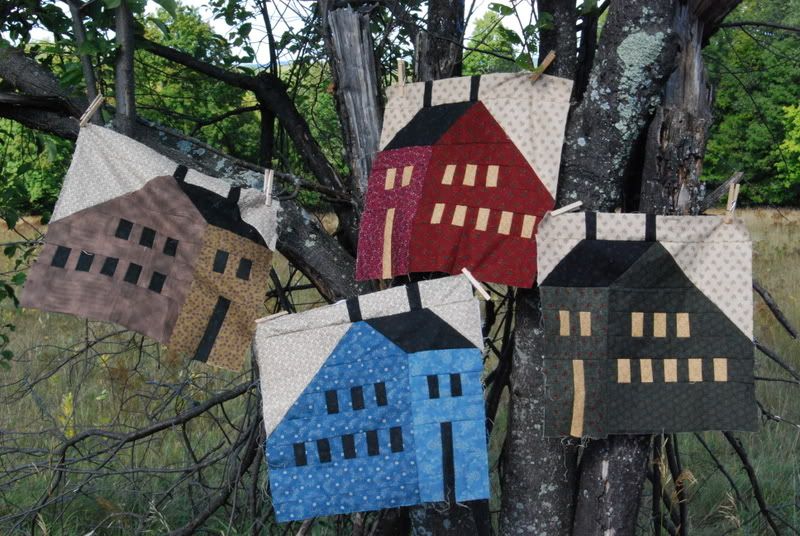 I'm washing the wool as I type. I'm so glad the weekend has arrived. Ransom and I have already gotten our run in. I made chocolate chip cookies for Chelsey. She's coming home this weekend. What is it about homemade cookies that says 'I love you'?
I've got a pot of Jambalaya cooking… Cornbread with it and we'll call it supper. Several have asked about my folks in Louisiana. They're OK. They were without power for 4 days--- most would think "No big deal", put couple that with 90 degree temperatures and it's pretty unpleasant. They have lots of tree limb damage and their church is 18 inches deep in water. That was pretty devastating to them…but buildings can be repaired and no lives were lost so they'll be OK.
One last thing---I'm going to date myself—guess what I'm listening to? Remember Christopher Cross? I ordered Eric a book on CD for 'back to school' because he's way too cool for pink boxes. He listens to it while he travels in his car. Anyway I ordered Christopher Cross's Greatest hits--- such great memories in every song…..Google it and listen….
Onto the weekend…..