Here's a photo from Sunday--- 5 inches of fresh new snow. We got Eric back to school for the next semester and Chelsey is facing finals beginning today.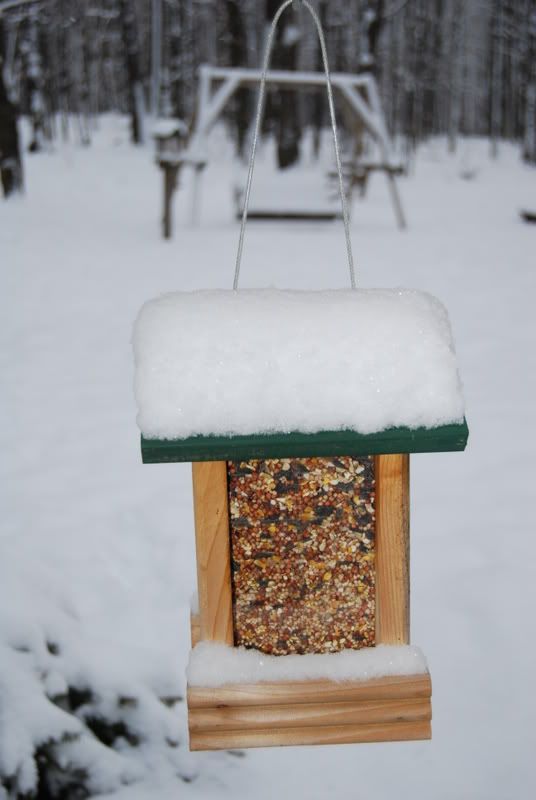 Over the weekend I made 16 more blocks on my red and green quilt. So I have 32 completed with 32 more cut out. Last night, Chelsey had night class and Don got called back into the office, so I stitched all of the four patches together.
I'm thinking about a couple of small borders, but we'll have to look at it after all 64 block are together.
The Packers are a game away from the Super Bowl so life is good at our house.
Gratitudes:
1. Eric's Safe travel home
2. Quilters checking on me after not posting in a week.
3. The hum of my sewing machine- I never take it for granted.