I drove home at the leading edge of a blizzard.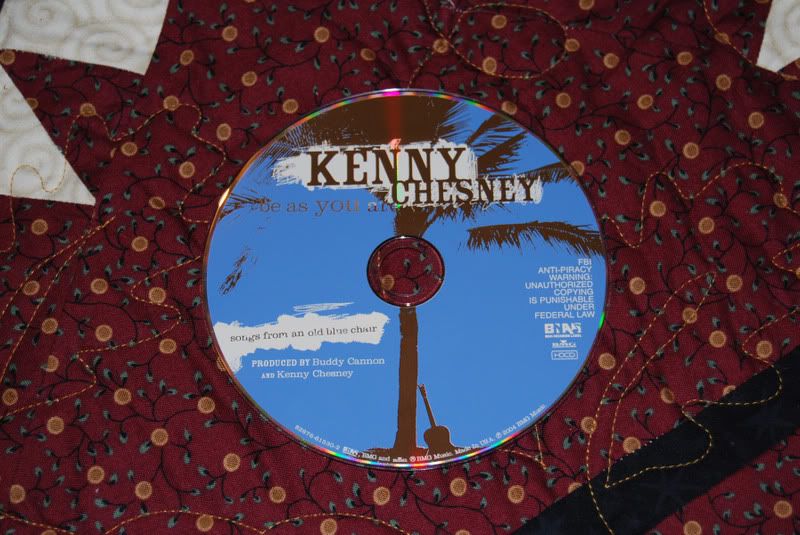 Slow and steady is the only way. And inevitably -- I have this CD in the player. It seems to be what gets me through January. Maybe I'm just into torturing myself, but every song is about some place warm. And if the song is not about a warm place, it's about that 'cold place' and 'where I'd really long to be….' Just a look inside – what makes me tick……
My purchases from the quilt shop this weekend--- Batting and Backing and a pinking rotary cutter.
The pinking blade is different..I loved the waves.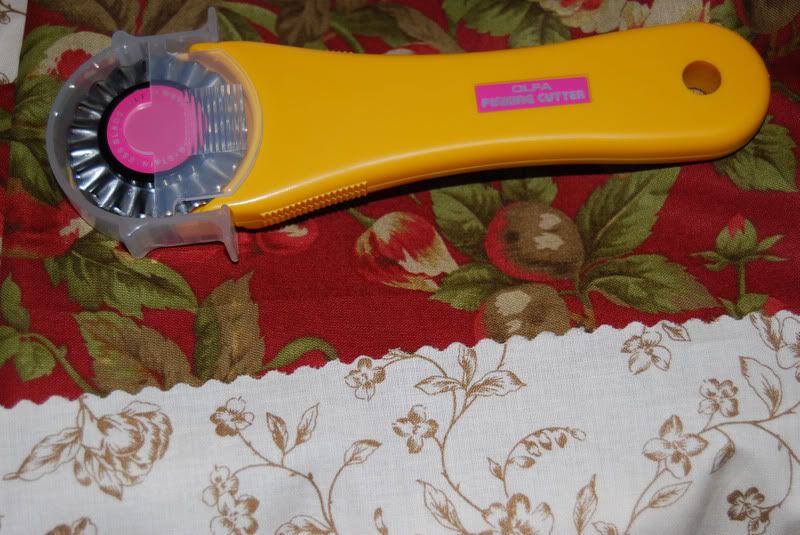 This weekend it took an hour an a half, but I started a BOM stitchery free from
Capricorn quilts
.
I chose DMC 501 Green to work with and I stitching it onto muslin. I try not to, but I compare mine and the stitches are "wobbly", but the reason I started the project was to get better at the stitching. I'm not even disappointed. I'll keep trying.
It was 37 degrees at 1:00 pm. My friend and I decided to get our walk in, because temps are suppose to plummet and the winds be at 50 mph tomorrow. We got a mile from the Hangar and it started to snow. No wind, just huge snowflakes. It got harder and harder as we trudged back. All of the sudden—I couldn't help it—I'm sticking my tongue out trying to catch snowflakes. My friend laughed, " I was going to do that, I just thought you'd think I was ridiculous…" As adults, when it's starts snowing, we find ourselves retreating inside to our houses. It's kind of nice getting caught in a snowfall, with no choice but to walk in it….just like you were a kid…..
Until Tomorrow---