Fabric became quilt blocks last night…well, early this morning.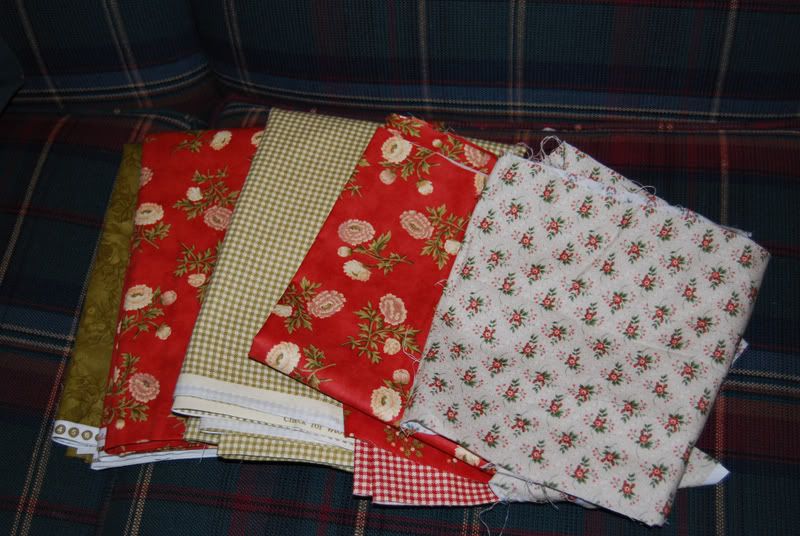 I cut the pieces out last night. I just cut a few, as the project is still in the experimental stages yet. I fell in love with Carole's block @
Quilting Adventures
. I couldn't get it out of my mind. So I'm playing around with these fabrics. Hopefully, I'll make real progress this weekend. Last night, by the time I made the commitment to cut the fabric, I was exhausted from the day --- so I got ready early this morning and stitched a couple of seams.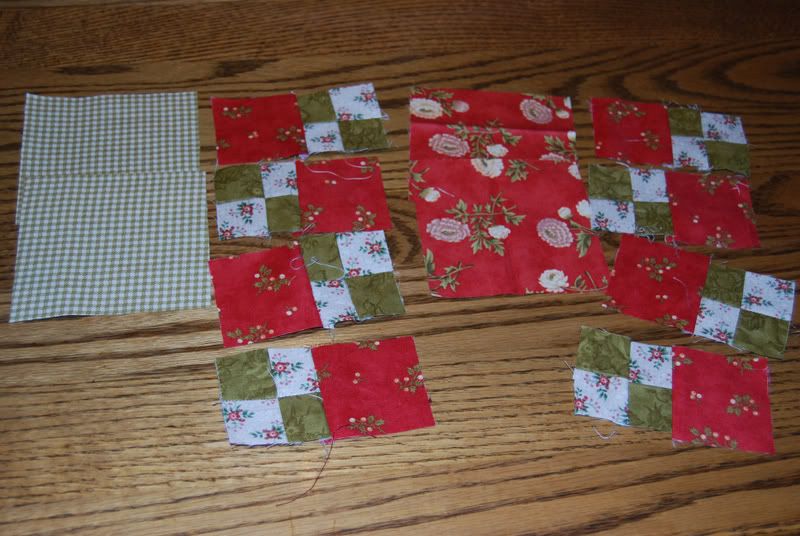 If I could sew every morning before the day began, the world would definitely be a better place for me…
It's warming up here—to the middle 30's, and the winds are dying down, so I'm hoping to get out some this weekend. Don and I are making a conscience effort to clean out drawers and closets and get a little less sentimental about our junk and de-clutter the place.
My Sunday school kids are taking bagels and adding peanut butter and birdseed for our craft this week.
You have no idea… well you probably do… how much fun I had putting these squares together this morning…I think I can deal with the rest of the day now.
Gratitudes:
1. Family not killing me when I'm in a bad mood.
2. Tacos last night
3. Snow crunching this morning as I walked on it.