It's Sunday night--- I'm dreading Monday morning and work already, but I'm putting it in the back of my mind….Keep thinking about the good stuff. Teenagers are downstairs laughing as I type. It's good having everything that matters under one roof. Eric made it home from Bible Camp this morning. Chelsey doesn't leave for Detroit until Tuesday afternoon.
Friday night I completed-----time out….
Don just came inside and went downstairs. I heard what he said to each of those kids, " I ought to make each of you take a walk, 10 minutes ago a teenage boy, drunk, came right down the road where your Mom, your Dog and I were walking. He spun out, totaled a car, hurt himself enough that ambulances are working on him and the State Police are standing there waiting to arrest him. Our neighbor was out cutting trees and he was almost hit. Timing is everything—Your Mom and I cut our walk short tonight… wonder what made us do it?"…. Monday morning is nothing compared to this….
Back to the good stuff. Friday night I completed the binding on the Missionary quilt. Remember it's going to Liberia in Africa.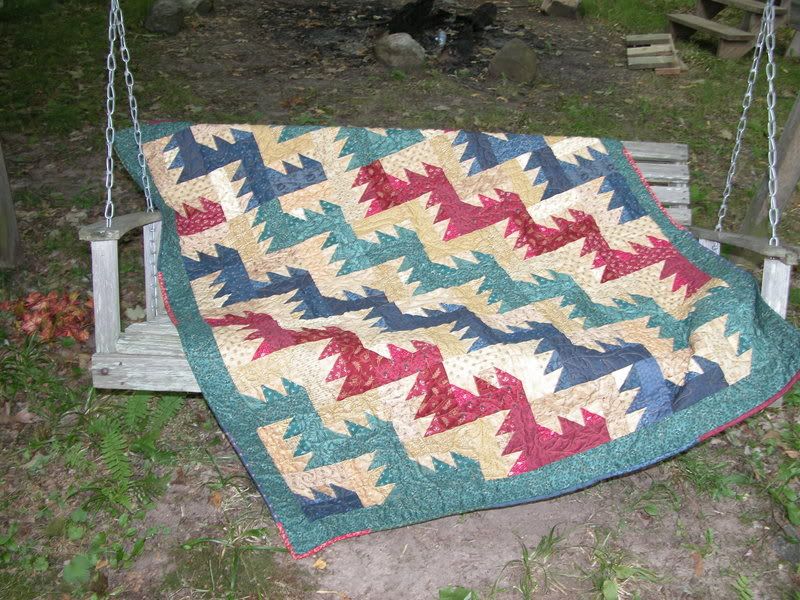 I think it kinda has that "Look". It's a real light batting and the binding is pieced together pieces of the red, blue, and green. There were errors in the instructions. The blocks were supposed to be 8 X 8, but the triangle strip only came of 6 ½ inches. There wasn't time to make new triangles so I cut the strips and made smaller blocks.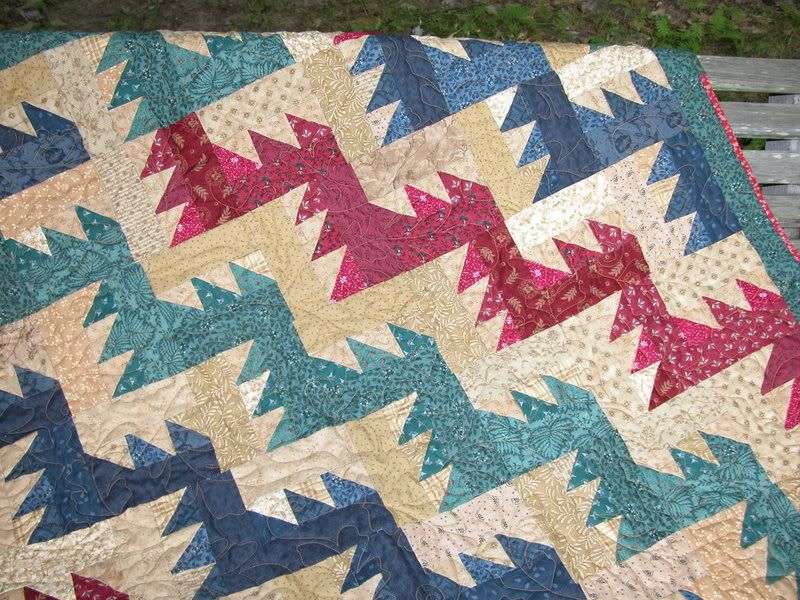 I put four labels on it.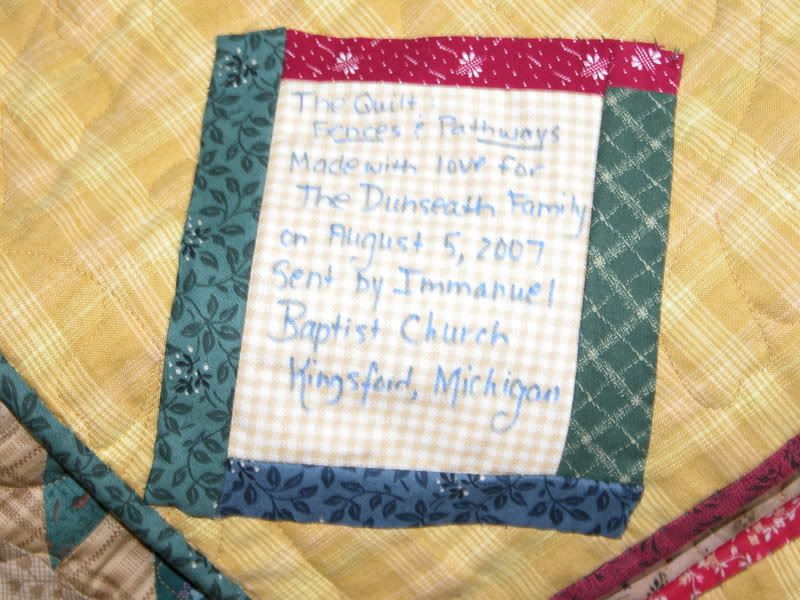 I named it 'Fences and Pathways'. Fences can be really great things, they protect our garden vegetables, keep our kids in the backyard safe and keep our pups from harms way.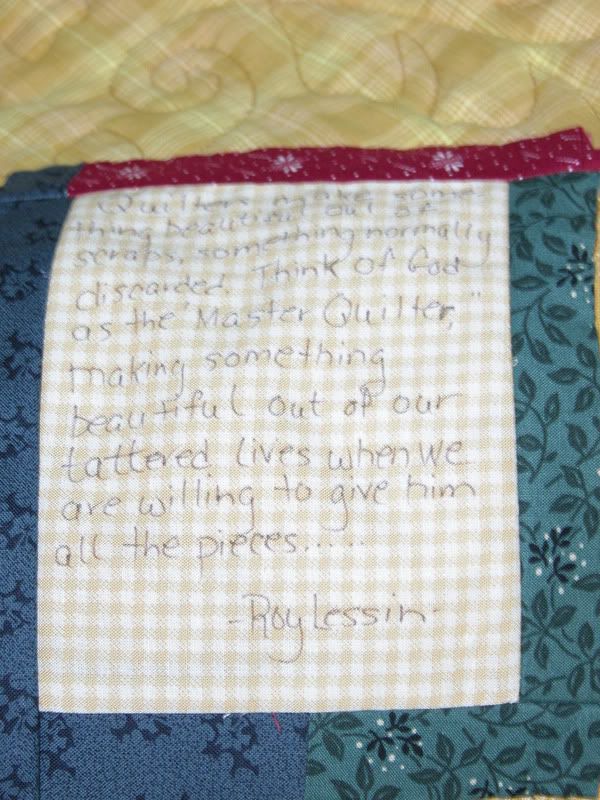 But fences around our hearts keep us from meeting really good people, trying new things and even letting go of the "bad stuff." What kind of fences do you have????
Well anyway, it's boxed up to head to Liberia tomorrow. Thanks for the "pep talks". I think others had more faith in me than I had in myself…..
Game plan for the week---
Catch up on the 365 project
Work on the teddy bears quilt
Road trip to Green bay Tuesday
Get back to my BOMS