It's Tuesday morning. Just a couple of lines and I'm hitting the road for work. Work went well yesterday. It was busy so you don't have time to think about what you could be doing at home. Got home,I made a fresh pot of soup for lunches the rest of the week at work. I had picked a huge bowl of green beans, so I got them snapped and cooked for supper another night. I had a cucumber for lunch yesterday, so I was motivated to do better the rest of the week. No—it's not diet food, I'm just cheap. I'll treat myself to lunch out one day a week. If you do it on Monday, you have nothing to look forward to the rest of the week. Plus --- that's quilt money being wasted on food. I had eleven teenagers for Papa Murphy's Pizza (Coupons on great!).
I wanted to thank
Libby
and
Devliegendekoe
for the Nice Matters Award.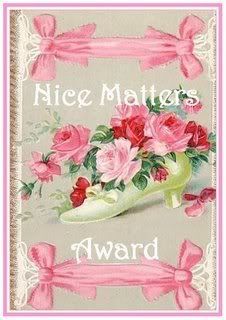 When I started typing, I had no idea the friends I would meet.
I use to stress about working, having a family and wanting to have a little time to make a stitch or two. Who am I kidding, sometimes I still do....It was great to find that there are other wives and moms out there wanting the same thing. And there's some kind of relief to know that there's somebody else out there that has days and wonders, "Why can't I do it all… because I want to…" The best part about a "Good Day" is that it's 24 hours long. The Best part about a "bad" day is that it's only 24 hours long and you get another shot at it tomorrow. Raising kids is hard--- no if's, and's, or but's. I always tell people with young ones, "There's nothing sexy about raising babies, but hang in there --- you can do it…"
Here is my favorite summer photo—Eric, Chelsey and Ransom.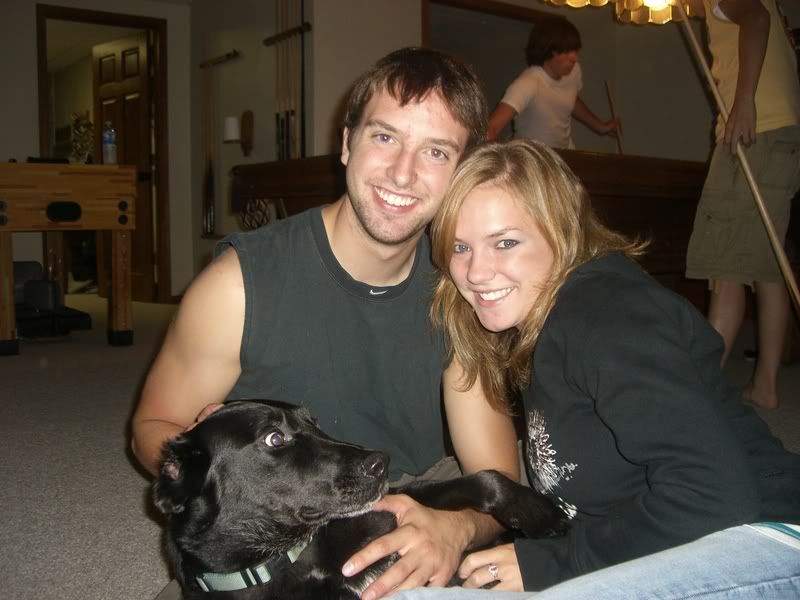 Every time I look at this photo I want to hug their Orthodontists---excuse the bragging rights--—but their Orthodontists did a great job and it was totally worth the year's college tuition to give the kids great teeth… There are definitely highs and lows with all three. I think there has been more this summer than any summer before, but all three are keepers.