I've stated before-- religion is a very personal thing. I hope everyone's Easter is truly special. If you're not a religious person Easter can be a time of new beginnings and fresh starts. Or maybe a time to decide what you do believe in...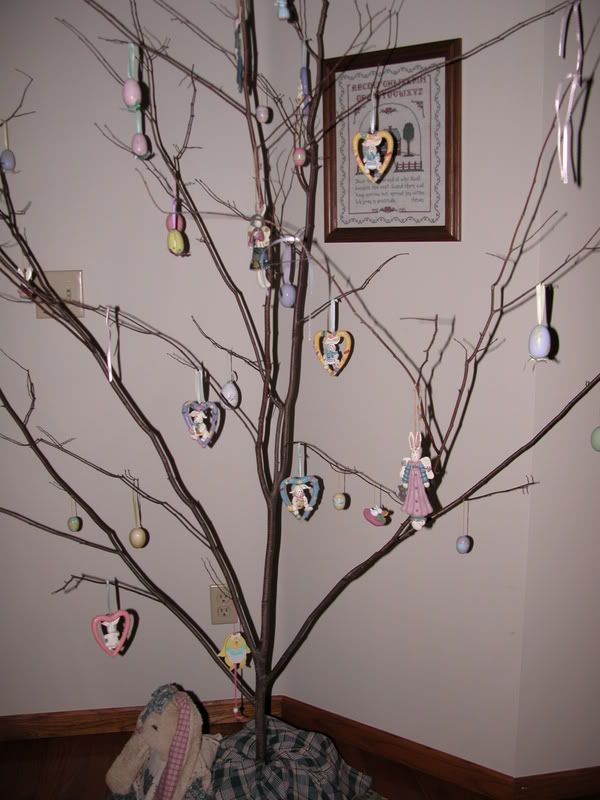 Here's our Spring Tree in the foyer--- An old branch stuck in an ice cream bucket.
At the base sits an old bunny of mine made from teadyed bath towel. I think the collar of the dress was made from dishtowels. I love her wooden nose.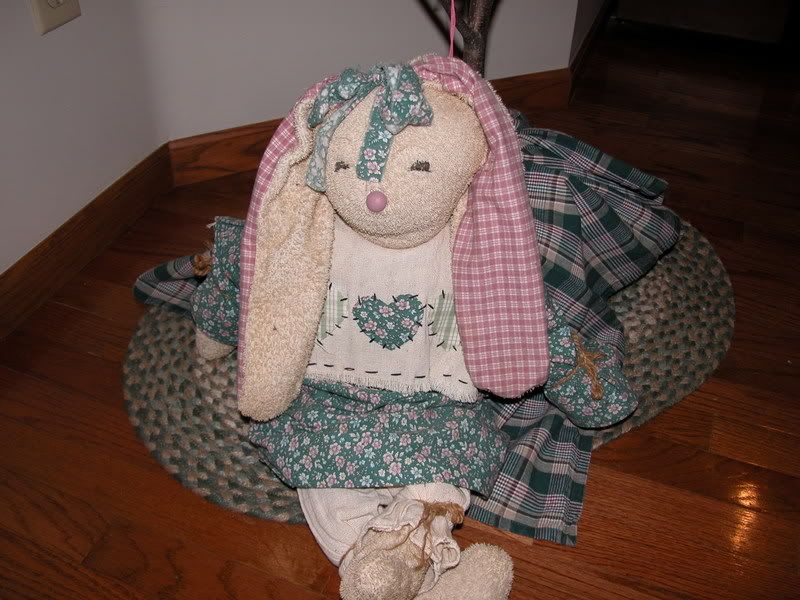 Lastly, here's an ornament off the tree-- a bunny angel in patchwork. Look around you, you'll find your passions in everything you have. Don says it's coincidences.... I don't think so.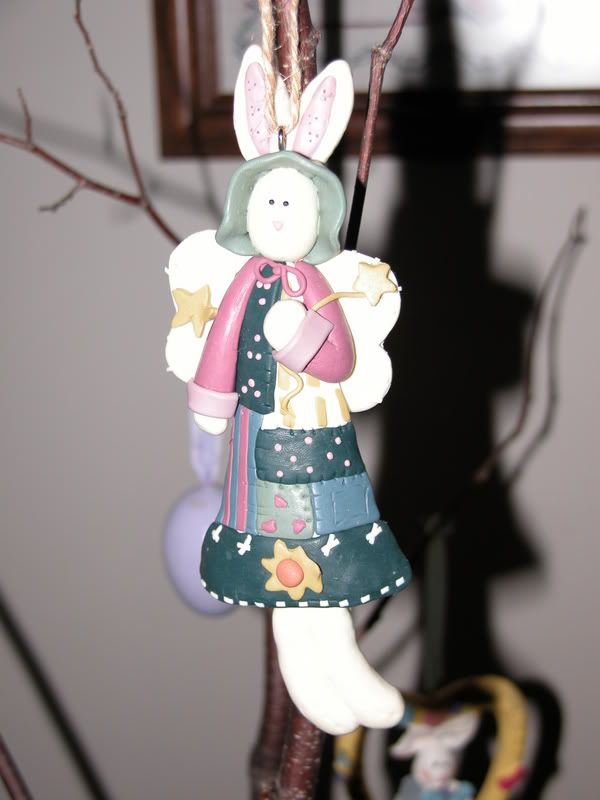 Enjoy your family... sew on patches if you need to... remember it's patches that hold things together.
Covered Porches and Wooden Screen Doors