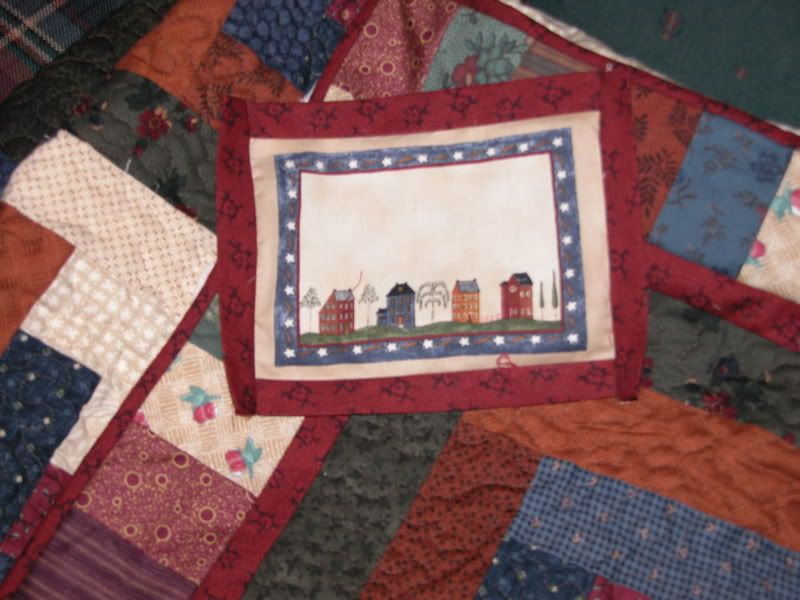 I've been quilting for an hour a day since Sunday. And the quilt for Chelsey's Spanish field trip is complete. I have one side of binding left to tuck under and the label. I machine quilted it a little each night. I set a target area and a time slot on the clock. I got a piece a bubble gum (a trick from a friend) and went at it. It was not a bad experience at all; I had fun. It's the second big quilt I've machine quilted –The size 60 x 75. I guess practice and time limits make a difference--- at least for me.
It's been a good week. I was even talking about it last night, trying to figure out exactly why it's been a good week. The weather was pitiful. Work was stressful. There's a list of things incomplete. With Eric & Chelsey at home—sleep is pretty limited (but I'd rather have them than sleep!) But I figured it out--- I felt good. Ransom and I have been faithful on our treks until the blizzard, and I've hit the workout room when I got home. With the exception of Dark chocolate M & M's, I've given up the junk food.
You know you can have all the money in the world, all the possessions, and even all the time--- and none of them mean any thing if you don't feel good enough to enjoy them.
Gratitudes:
A house full of family asleep
Spaghetti
My favorite blue jeans