It's Valentine's Day---Don and I exchanged cards this morning. In lieu of fresh flowers he told be to go to the florist and pick out a new silk arrangement and say it's from him. My practical side comes through--- I'm thrilled. I went yesterday with a mug from a set of dishes and 5 fat quarters to give the florist inspiration…I'm confident it'll be the fabric that inspires her the most. Fresh flowers are wonderful, but the arrangement will be around a lot longer.
We have a high school girl that comes in 15 hours a week and does cleaning at my office. She's a sweet girl, kind of reminds me of a church mouse… meek and quiet. She moves the trashcan and chair out of my office for cleaning and 9 times out 10, she'll forget to put them back when she locks my office door. Valloury will right a ¾ page letter of apology each time. I just laugh. I'm grateful she dusts and takes out the trash AND locks the door. Her birthday is tomorrow, so this weekend I dug into my fabric and found " the coolest" fabrics for a "dorky" mom I had in my stash and made her a journal cover.
Then I went to Wal-mart and got colored pens and M & M's.
I left it in my office last night because I didn't figure she'd work on Valentine's Day or her birthday.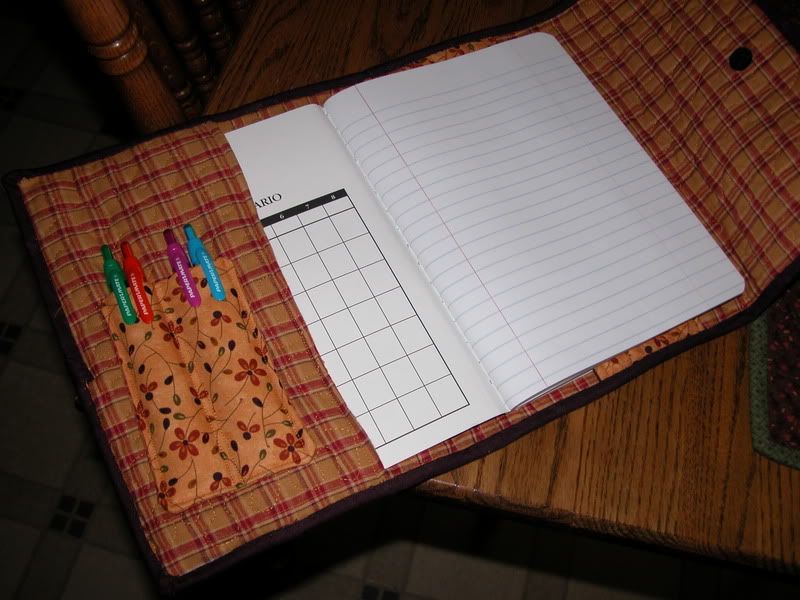 She's a good kid, the oldest of 4 girls—Dreams of getting her pilot's license.
Gratitudes:
1. Valentine Cards
2. Valloury
3. Music on the Jeep Stereo