A plain brown and cream piece---- don't give up on this quilt, I'm really proud of this. It's similar to one we saw on Pinterest and she commented that it would be perfect colors for her home. She had just landed a new job in a new town. A perfect timing for a Christmas gift.
As time went on the Quilt began to mean more. The boyfriend of over a year decided long distance relationships weren't working. So the patchwork heart shows that the pieces can be sewn back together.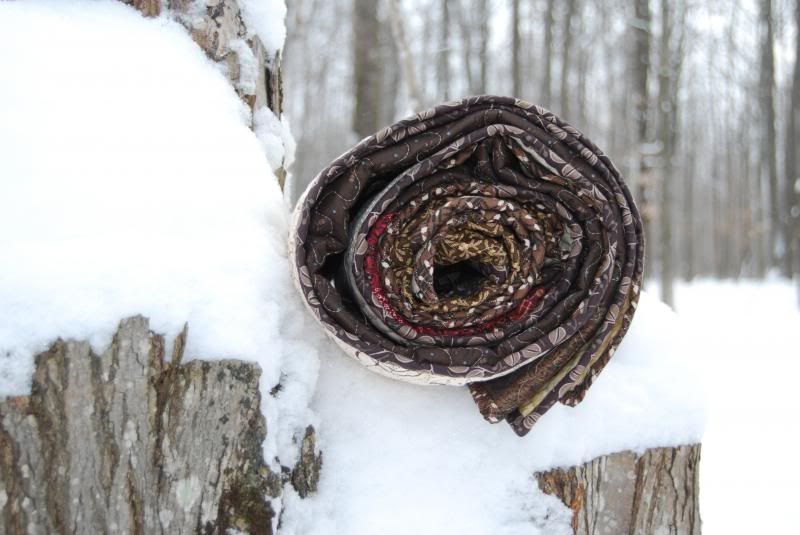 Moving to a new town can mean a new start but it can also mean alot of loneliness kind of like the single tree on this piece. But the strength she's gained and the things she's learned has made her stronger.
Just like a tree changing, those green leaves come out in the Spring, change to gold, and even brown before falling to the ground -- She's changed into a great adult. And she weathers storms much better-- bending instead of breaking.
Merry Christmas 2013 - Chelsey..... You've got a great year ahead.