While I would like to think Quilting was my "full-time" job. But I realize that I work 45-50 hours a week behind a desk in an office building. Though there's a quilt picture or two pinned on my partition and a fat quarter or two stacked on one desk corner ... I have to constantly focus with gratitude that the job supports my quilting habit...my quilting hobby.
That being said, I have been doing deep cleaning in my sewing room. I worked like crazy to get 3 Christmas quilts made by the calendar date I knew 364 days ahead of time. I worked diligently at cleaning because I wanted to start a new project for myself -- a reward for things gifted away. I had even narrowed the project down to two quilts (narrowed down from about twenty!!!).
As I cleaned I started folding and re-folding fabric. I thought about colors and that quilt I was about to begin. And then my plans changed. I saw blocks that I had begun -- The deal I made with myself is they are made from my scrap box-exclusively.
After I get about 24 of these babies complete I want to purchase solid color fabrics for the sashing and borders--- just like my Grandmother used to make. A couple at a time-- they are real easy -- and I'll have a great piece.
Back to the new project. I have this bucket list of Quilters that I want to make one of their patterns--- Some people have towns they want to visit. I have quilters and their patterns to make. Lynda Hall is one of them. I had pinned this quilt a while back.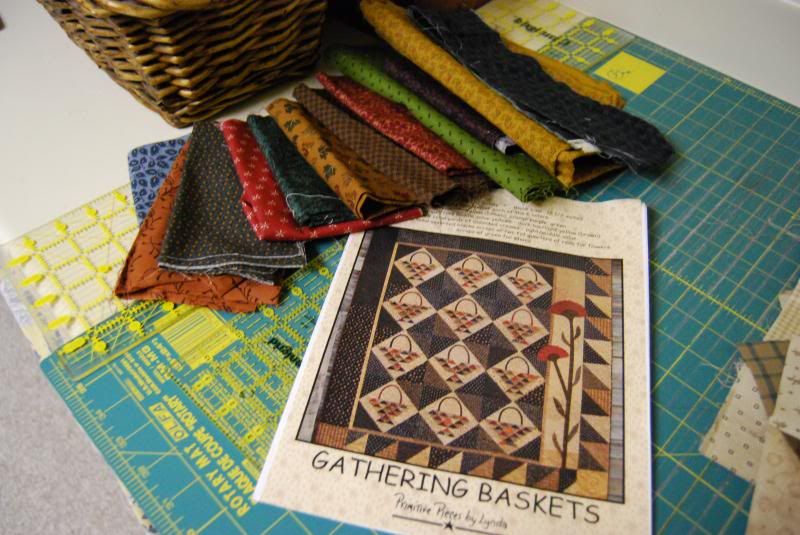 She had even responded to the pin. I told her that if I made one basket a month -- in 12 months I'd have the quilt done. Her response---" I can't wait to see what you make! No pressure lol!!" I saw that pattern Saturday and decided it was something was going to try this year. It was fabrics that are being pulled from the stash, so there's no added purchases....maybe a backing is the very distant future. It's one basket a month. My own Block of the month plan.
Tonight I cut out triangles. The thought of sewing them together makes me nervous. Triangle are incredibly tough for me. The practice should do me good.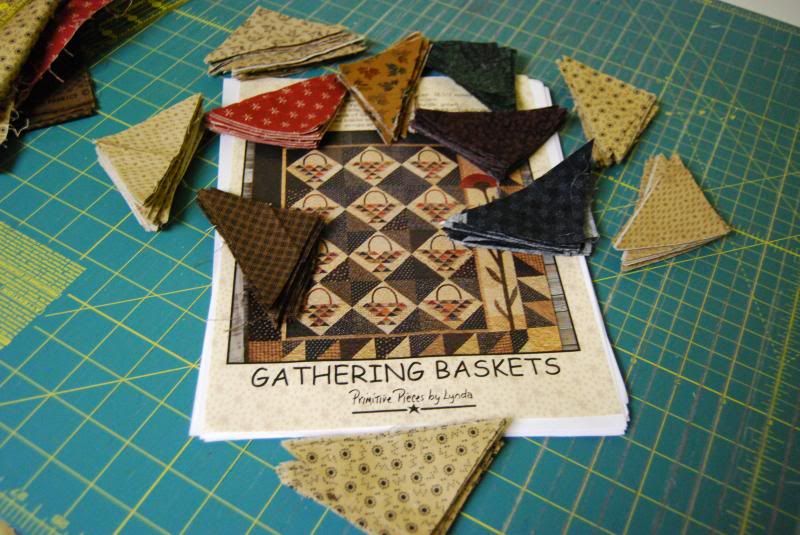 The best part of winter..... quilting.