H

appy New Year....filled with all the hope and positive feelings one can possibly hold. The year 2012 was not a bad one, but I have high hopes for this New Year.
I have decided to focus on the UFOs this year. Joining with Carrie, I have three projects targeted for January---pretty confident I can complete two of them. I will start new ventures, but I am hoping that I will lessen the UFOs. My list is not that great. I don't have the finances to hold onto too many things.
The list will start with the binding for my Hop To It Quilt. I just have the handwork of turning the binding down...why haven't I already completed it????
Next is my Heart and Home Project. I have borders, wool applique, quilting and a binding. It's a big project but hubby has some long hours predicted in January so if I can get the machine part done I absolutely love the wool handwork in the evenings.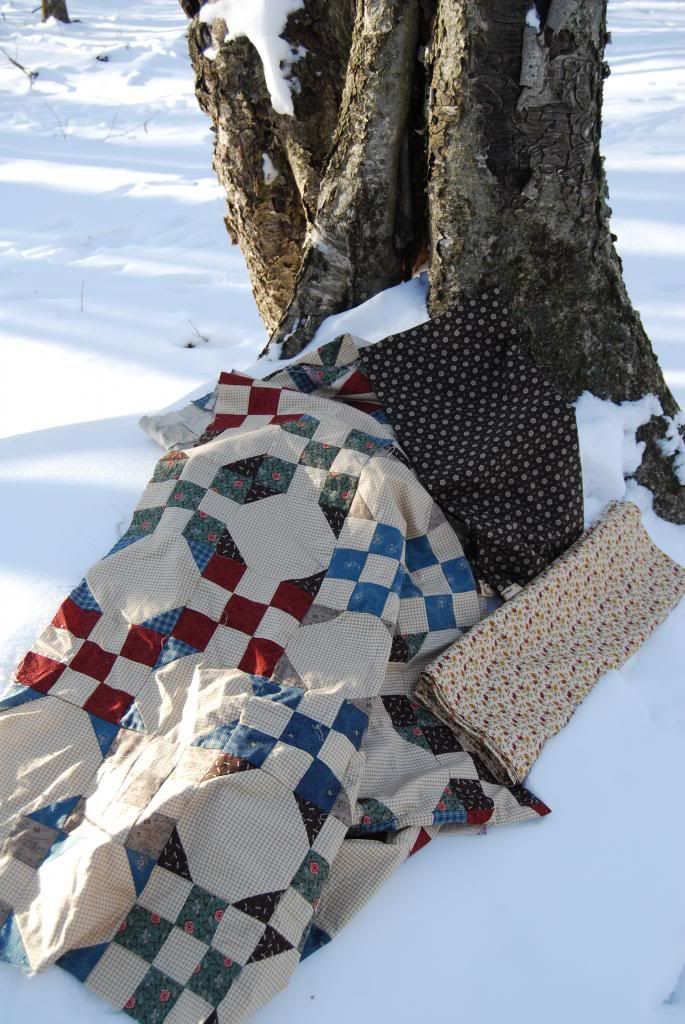 My third is a nine patch project. It got placed on the 'back burner' because I didn't have border fabric. I have the fabric now---and a backing. Excuses are running out ....it's on January's list.
Last week I lost three elderly friends. I have hopes to make up a runner for each family--to take after life goes back to normal for everyone...everyone but the loved ones they were closest to.
One of the friends had not been ill. I saw him at church and 3 days later he was gone. There's a huge lesson here--One I want to focus on in the coming year.... Some things matter and some things just don't. Focus on those things that really matter ...toss away the things that don't. Tell those that you love just that...that you love them.
Welcome the new year 2013 with all it's possibilities.