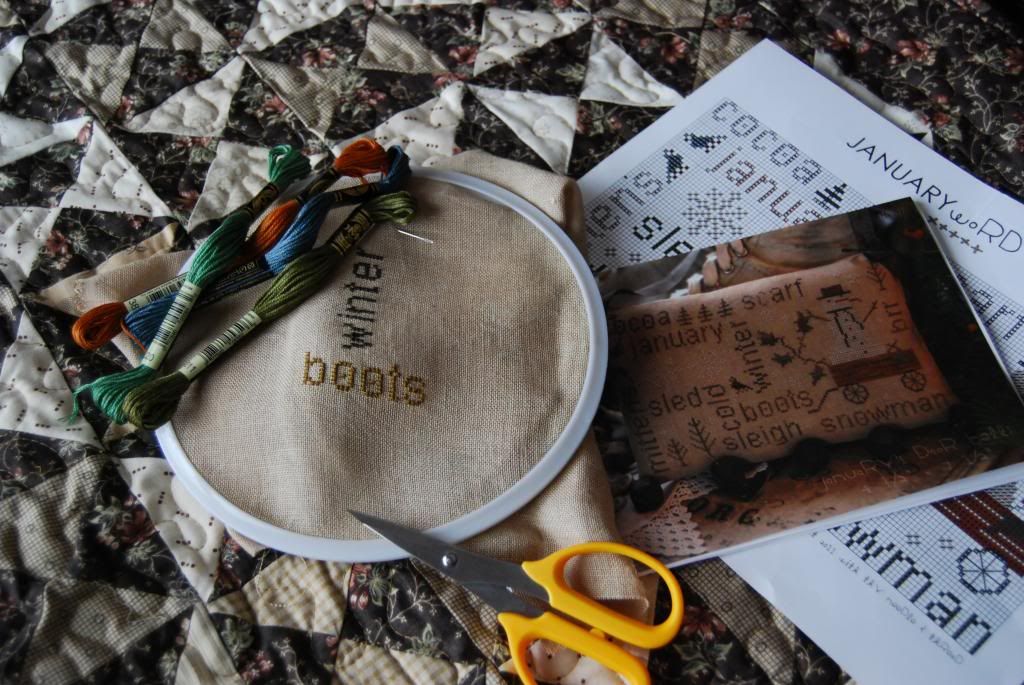 It's not just a Photo...It really is winter.. It's six degrees out side and I'm stuck with--- you guessed it, a horrible cold. I did get out last evening and fill my car up before the temperatures dropped. The high temperature this week is about 17 degrees. I walked into church long enough to drop of my Sunday school class material and let someone know they needed to get someone to teach. I had such high hopes for the weekend with quilting plans, but in the end I need to be grateful I had the time home to recuperate.
The photo is my current hand project. It's Word Play by Brenda Gervais. This is my first attempt at working with linen. I'm still really slow, but I think it's something that gets better with practice (and not having your nose in Kleenex constantly.)
Here's my mantle for January and February. The grapevines are from my new secret source I harvested this fall.
I did have a small scare Friday night. A Propane leak where the propane enters the house lines. I called my propane guy-- Friday after 5 pm... he came out and repaired it. Be aware of your surroundings-- any changes to smells or the way things look. I dodged a lot of problems.