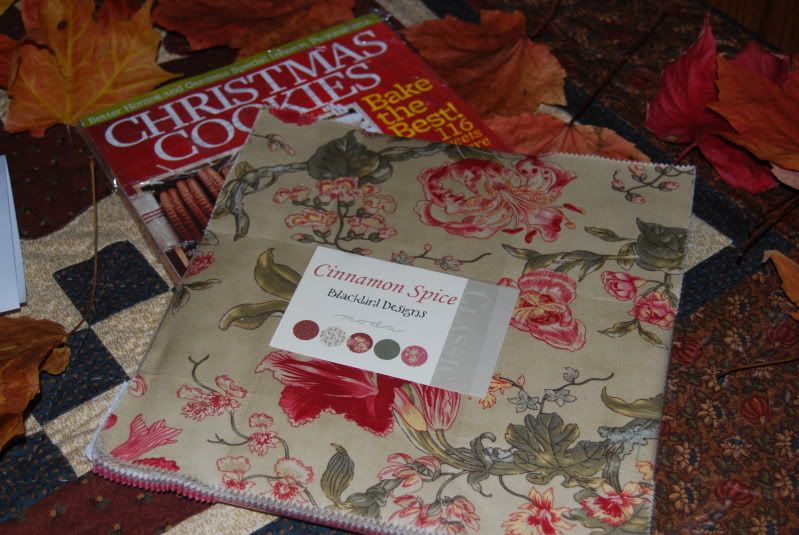 The Mail box held gifts from Alma Allen of Blackbird Designs. There was a drawing last week on their blog and I was a lucky girl. I have a bucket list of quilt designers I want to meet and the girls of Blackbird Designs are on it.-- Given a choice I'd rather meet quilt designers than movie stars--- I'm a dork. This is their new line of fabric. Cinnamon Spice. As much as design and color--- the names of fabric lines are important to me. Even better if there is a story to go with it.
Chelsey came home for Friday and Saturday. She calls it 'Playing Pinterest'. We go to Pinterest and pick out something fun to do. The weather was crummy - so today we made homemade puppy treats.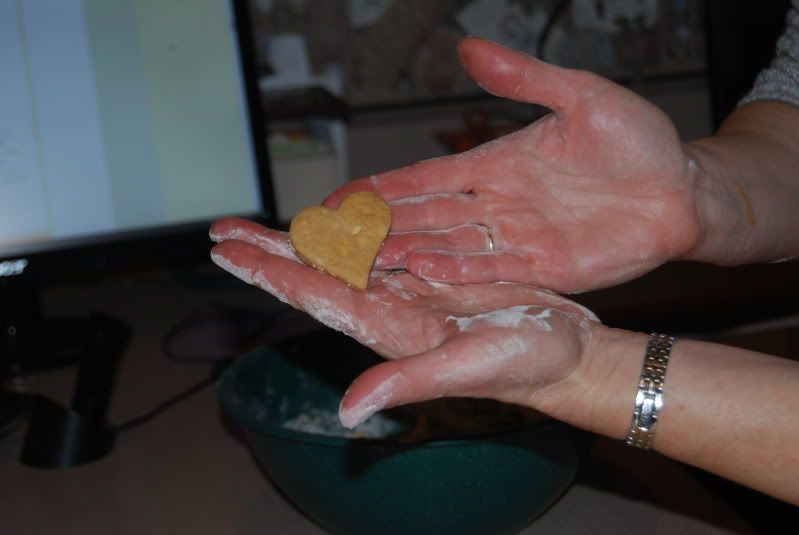 Today was a holiday. It marked Ripley's first snow.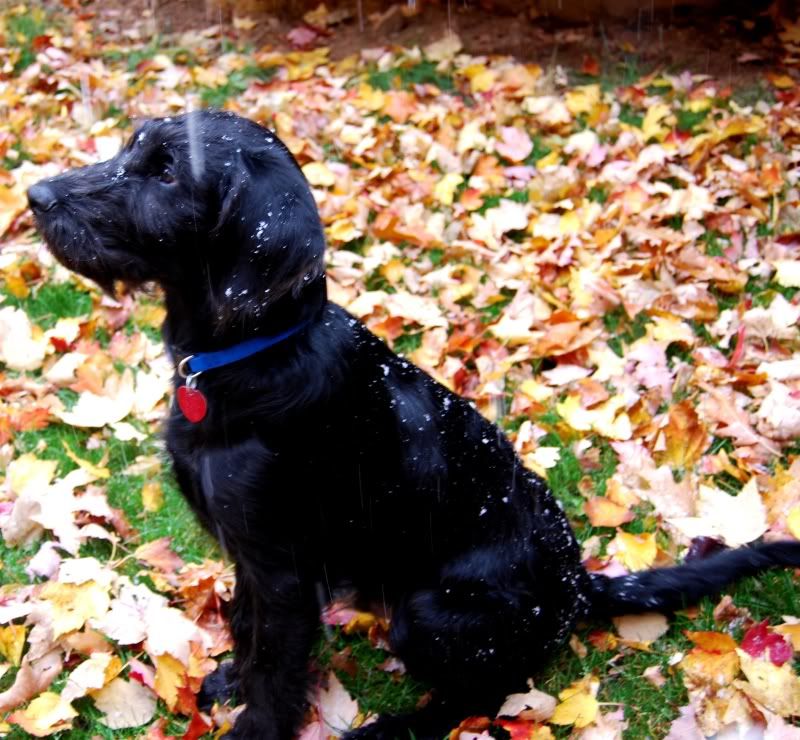 Ripley catching snowflakes with his tongue....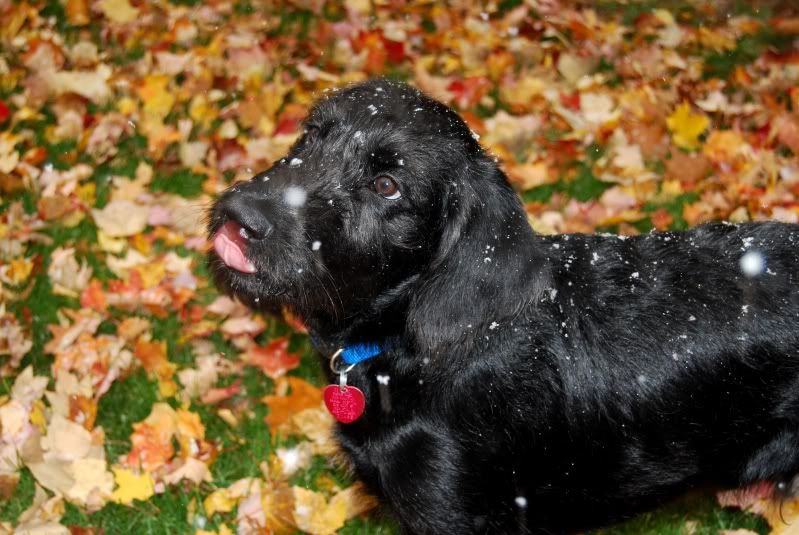 And there's Ripley and Chelsey with Snowflake kisses....
I've stretched my Hop to it quilt on the frame and begun quilting it. There's hand stitching watching old movies now. My pumpkin piece is over half done. And still another day off... Life is good.