I received a gift I won from
Country Loft Quilt Shop
. Truthfully I would have been tickled over the crow tissue paper (completely cute!) But I also receive 3 fat quarters of Lynette Anderson fabric. I've bought fabric, patterns and 3 BOM clubs from the shop. Their packaging is as nice as the product itself.
I worked on my Pumpkin project yesterday. Don built me a frame from some lumber he had lying around. I'm going to paint it black--- sooner than later. It's warm right now, but there's a chance of snow this weekend.
I cut the Bittersweet out of different colors of orange-- just like I see it on vines. I thought the frame building was no big deal. After all, the picture look like 4 pieces glued together. But Don brings it to a new level...with lapped joints.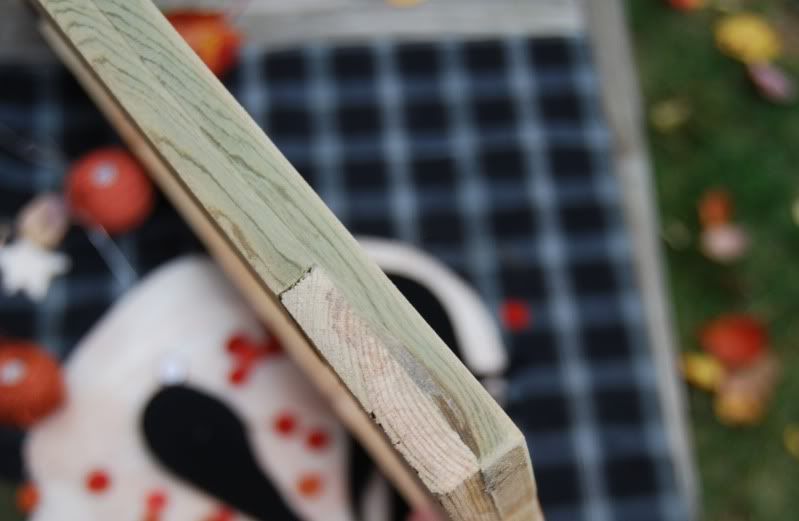 I had delusions of taking notes....and using power tools... and learning to make my own...I'm kind of snickering as I type this..... I think I'll let him be in charge of frames for a while longer.