Wednesday Morning Don had to be at work at 4:30 AM....So the clock was set for 3:50 am. But you know what it's like when you have an important reason for getting up early... you can't sleep. You worry you will oversleep...Consequently, our house was up at 3:30 am. Ripley and Bruno thought it was wonderful!!!
After the initial fit of, " I'm going to die if I don't get some more sleep.." Don assured me that I would live. It was a choice to make...lay in bed mad at the world, or take advantage of the time..
I opted for a 3:40 am date with Cheerios. I blew off the work out, and jumped in the shower for clarity.
Then I headed down to my sewing room. Radio playing in the background and puppies wrestling on the carpet I had about an hour and a half of quilt piecing.
Here are the end results: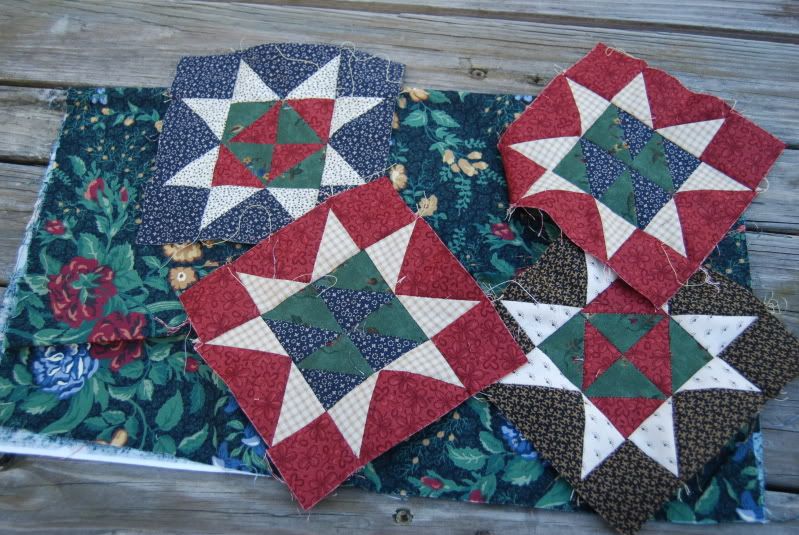 When I was plundering through my old stash and scraps I found this old Sunshine and Shadow Thimbleberries print that I may calculate and see if I have enough for alternating blocks. I am working on the stars with a quilter who doesn't blog. We are both using the
Temecula
project to work on piecing skills.
So while I did go to bed early Wednesday night --- the day getting up early was completely worth it.....