Ripley had his last vaccination for a while this morning. So Bruno and I load him up and were off to the Vet at 8 a.m. this morning.... This snap shot was taken today after the vet, a bath and all the doggy stuff ran through the washer. Nothing like clean pups....
Next of the docket for Saturday---Weekly house cleaning-- you know the weekly vacuuming, dusting, bathroom ritual that we all would like to pretend happens by magic. But first.... I played... I strung up the left over dried apples from last week's Sunday school project.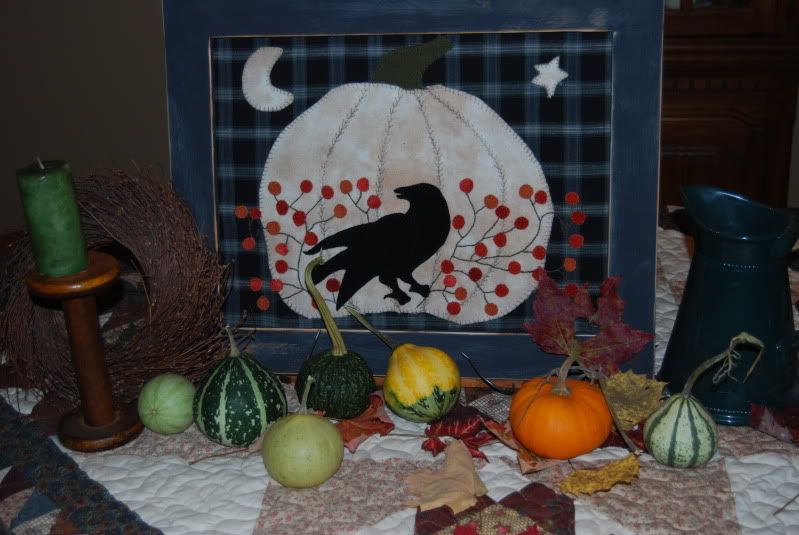 It had an embroidery stitch I had never done before-- completely hooked on it...just looking for another reason to use it!.
Note: I actually started AND finished a seasonal project in the SAME season.... A rarity in my life. But--- I accept it and move on-- and it doesn't stop me from projects. The Winter issue is out--- I've seen pictures of a snowman project I'm just dying to make.....
Now I'll do the housework....