The pups have been heaved into bed with Don..... The three of them are all sacked out. I've got a big mug of coffee and a few minutes to chat.....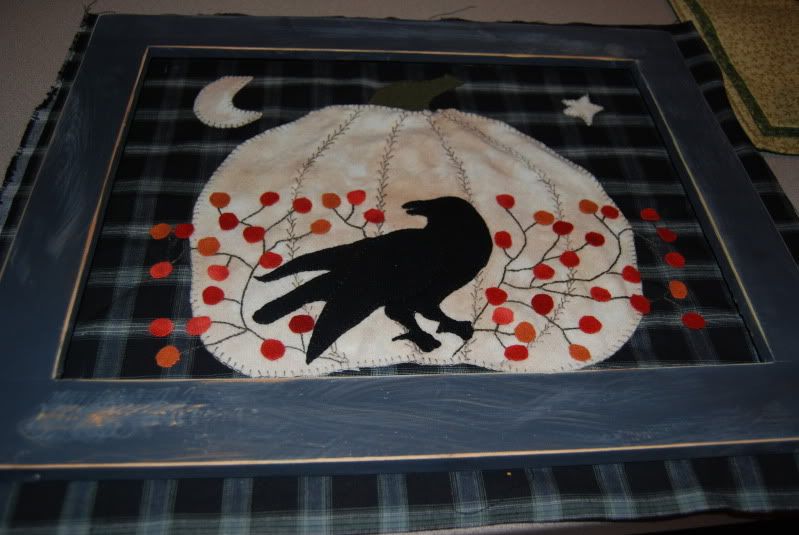 The Great Pumpkin is almost complete. I have 50 orange berries to stitch around. The original in the 2012 Fall issue of
Primitive Quilts and Projects
had more of a solid homespun background - but I used what I had -- I like the plaid.....
Leaf raking is on the docket for this week after work. Dividing the yard into sections, I'll have it complete by the weekend-- as long as I have good weather.
I'm going to work with a good attitude today( who am I trying to convince-- you or me????)
with an hour of Star piecing tonight.
Gratitudes:
Eric, Chels & Don all traveled this weekend. Everyone is safe now in their own homes.
Cheetos & Diet Coke
Ripley sleeping through the night...