My check list is complete:
Pups' Breakfast.Check.
My Breakfast. Check.
4 Miles on the Elliptical. Check.
Shower. Check.
Make the Bed. Check.
Now I have a few minutes to have coffee and chat. Keep in mind-- between every step was bathroom breaks for Ripley and tons of hugs for both. They are my shadows....
Cottage Flowers - These never go out of style and are never out of season.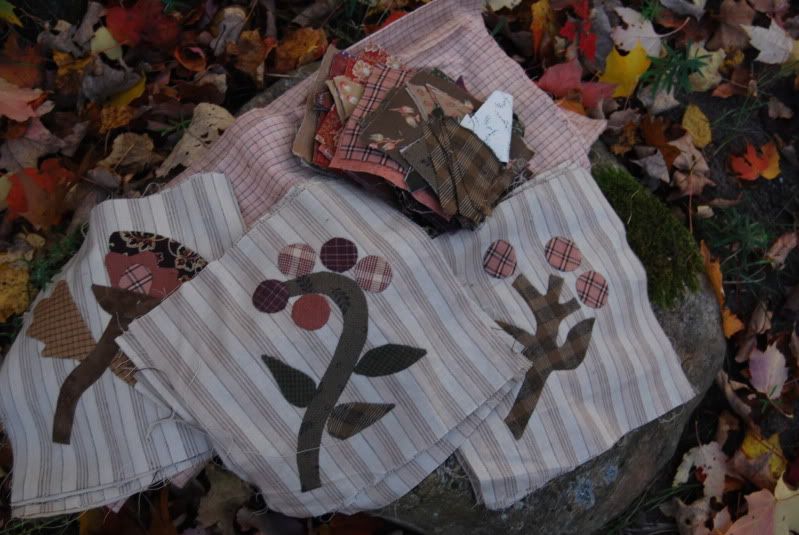 These are possibly the best examples of needle turn applique I have ever seen. And I didn't sew a stitch. I received a complete set of them from
Karen
. She made an extra set and asked if I would be interested in having them. I was overwhelmed. When I received the blocks I had star blocks already cut out and a bundle of border fabric. The generosity of quilters is something special. I can't even get these down into my sewing room. I keep them on the corner table and just study them. The applique --- I can't even see stitches...something to shoot for. Again Karen-- thank you ever so much.
The leafs rain daily off the trees in the U.P. as the Color Peak has come and gone.
Bruno helps with photography.
'"Hello, My name is Ripley-- and I get into mischief." No hate mail please. That collar will save his life, because we have deer " like dogs" in our neck of the woods. He runs into the road chasing them-- The car wins and Ripley loses. I think he's going to be easy to train.
One last picture...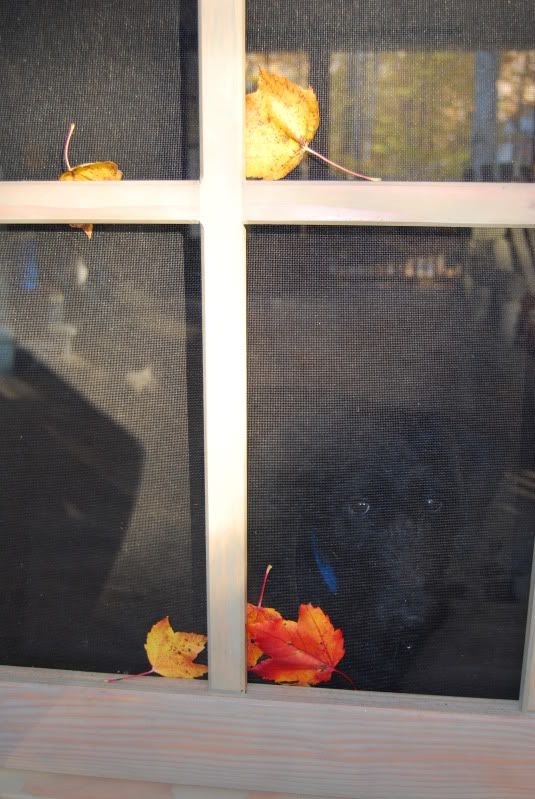 Yep - I'm the dork that loves the leaves being blown into the Covered Porch screen door...It's a beautiful time of the year...