Saturdays are the best. I get to sleep late(around 6:30am for me). I get to run the pups in the morning and the evening. Workouts on the elliptical machine do not involve a panic mode that "I'm running out of time". I have the weekly house cleaning to do coupled with errand running and the proverbial grocery shopping expeditions. But at the end of the day I sigh--- I have a cabinet full of food, a clean house, content pups, and enough calories burned I can eat just about anything I want.
Sundays are just as awesome plus I get sewing time-- completely guilt free. My Summer Stars are coming together. I am working on about 3 projects-- flitting from block to block. I want to get them to the completion stage. I have a trip to Green Bay planned for next weekend. I've hugged my scrap box pretty close on most of these projects so I'm due some fabric shopping---- borders and backings.
Seasons are swinging to new positions. There are snow flurries predicted for 50 miles north of here this weekend. Here are leaves from my walk with Ripley and Bruno.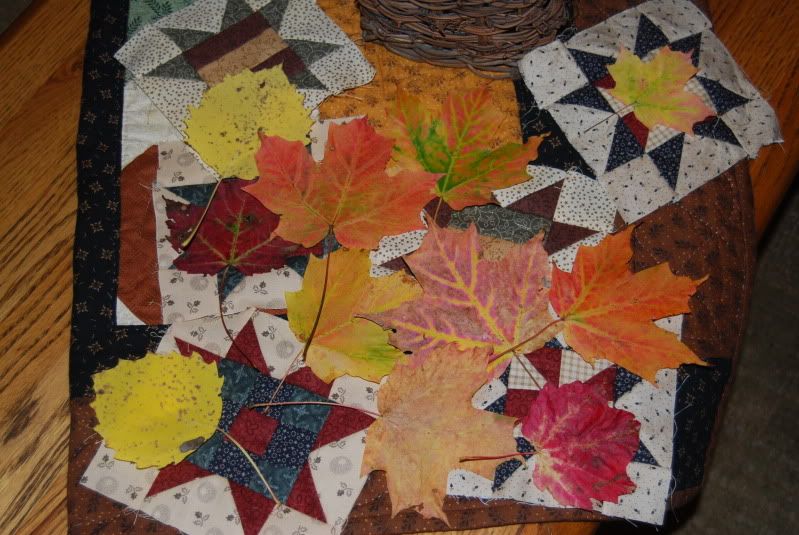 I think my sewing machine is going to take up residence on my kitchen table this week....The weather is to beautiful to miss....
I'm off to make a pot of Gumbo for the week and cut up fabric the rest of the evening.