Pumpkins -- from my garden. the lines are fence marks where it grew. Next year, I'll be better at it. Every year a learning experience. I got four pumpkins that big.
The leaves are 'peaking' in the U.P. Basically that is the point when they are most colored and still hanging on the trees. Our woods are Yellow from all of the Aspen and Maples.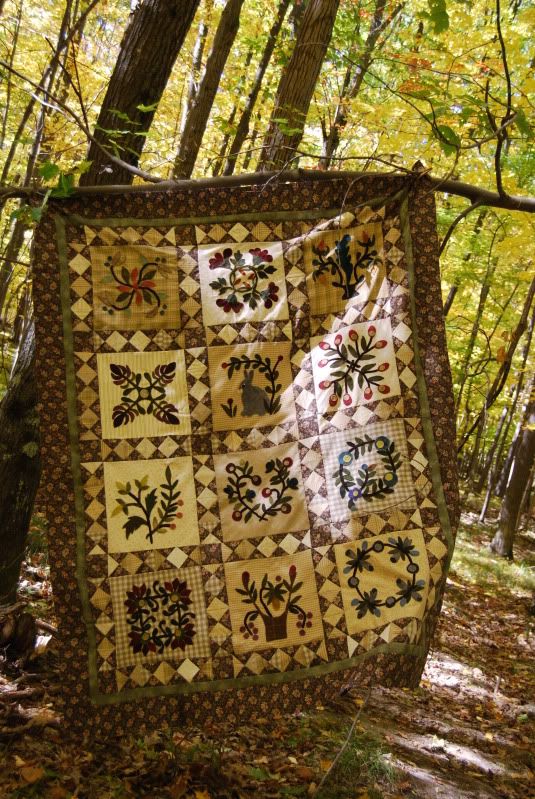 No flash used on the camera, this is a tree that crosses my daily path in the woods. I've said for 9 months I was going to take a quilt shot here-- and now it's done. This is my Hop to it Quilt. I love it and about to put it on the quilt frame. I try to think about my favorite part-- the colors, the different backgrounds of each block, or the friends I made it with. It's a toss up.....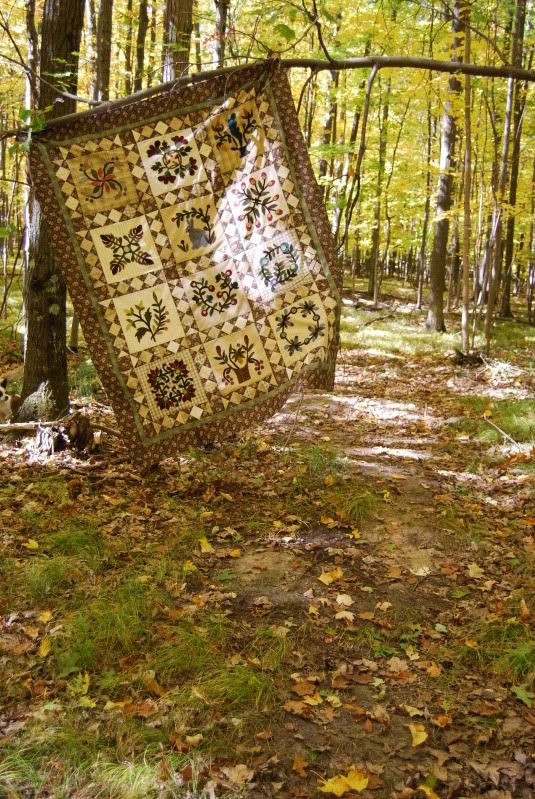 You can see the worn trail from daily travels...It's definitely Autumn.
Don's home. I worked hard Thursday -- laundry, house work all done. I've got a weekend to just play.