He's four months old and Forty pounds. He thinks he's as small as nine pound Bruno and Bruno thinks he's as big as 40 lb Ripley.
He got his Rabies vaccination yesterday - so Now he's has 'Bling' on his collar.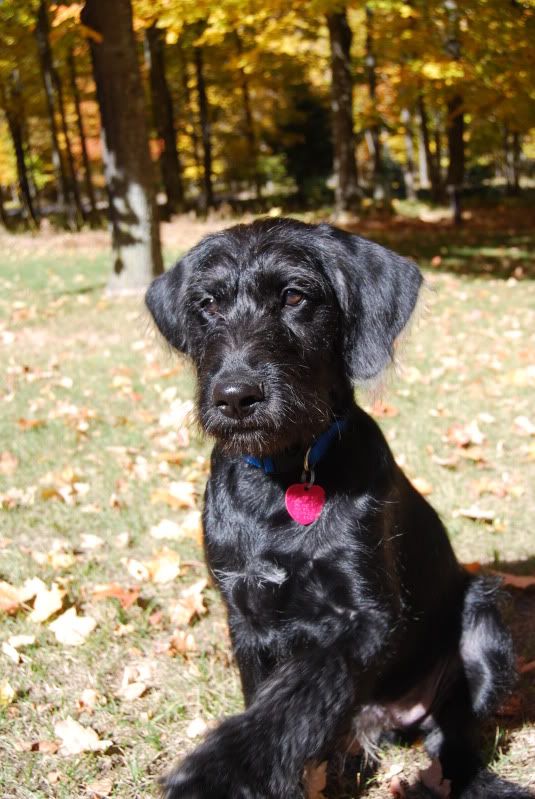 And Guess what??? We've figured out what exactly Ripley is (Aside from lovable)...
His Mom was a Lab Beagle Mix. His dad was a German Wire Hair Pointer....Google it and you'll get it. We've had purebred dogs before, But we think he's a Rock Star in his own right-- no papers needed...
To keep this a quilt journal-- fair and square-- here's the quilt part..
\
Carol
showed me this
Scrappy Stars Along
with 12 inch blocks. Determined to whittle down the scrap box, I figure two blocks a month, I'll have a quilt in no time.
These are the Volunteer Mums that came back form last year. I just let them go wild this summer even though the rest of the flower bed was filled with begonias-- my flower bed-- my rules---.Now the begonias are gone and I have fall flowers left....