I want to remember everything-- so here are more pictures from my trip to JJ Stitches in Sun Prairie Wisconsin...
I showed this picture to a friend this photo-- He said, "looks like Halloween..." Yes, But it will look like Chrsitmas next, Spring, Summer, Independence day--A table and chairs in the middle of the shoppe is a WONDERFUL thing...." I don't think he got it.?.?.?

I loved the bed frame....

So many samples to look at--- and I don't remember one from my last trip.... I thin they change them often....

The 'Baby room' was also filled with thirties prints-- They get an A+ in presentation....

I loved the colors....

I took photos of baby quilts because I need reminding quilts don't have to be difficult to be beautiful. and there's just something about a hand made gift.

The greateset shops have candles and potpourri bins.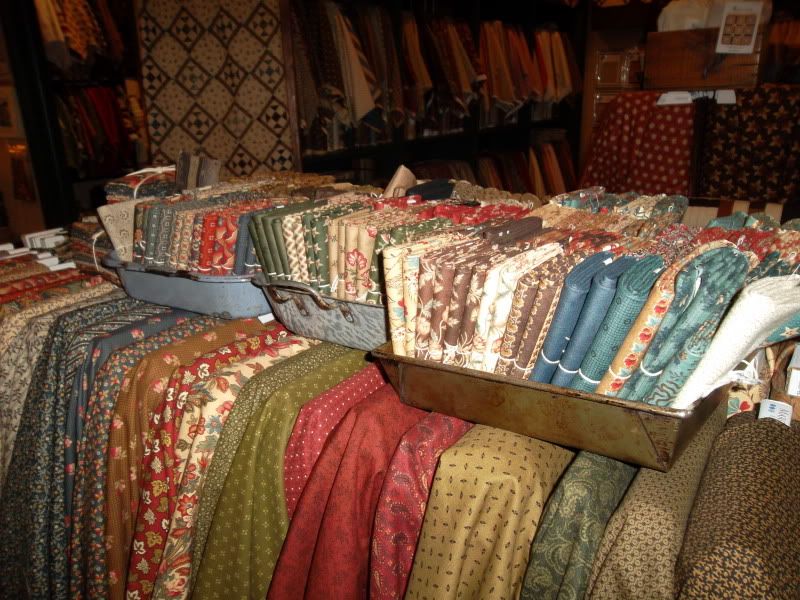 I don't know if we talked about it but fat quarters filled metal pans. Some asked about pricing. I don't get to go to quilt shops often. Yes, prices were a little more than on line but I guess I was willing to pay for the experience. And I know if I had trouble picking out fabric for a quilt they would help (great example-- next trip I'm bring my Hop to it blocks for sashing strip fabric).
They had a Christmas room filled with Samples patterns and the neatest red shutters...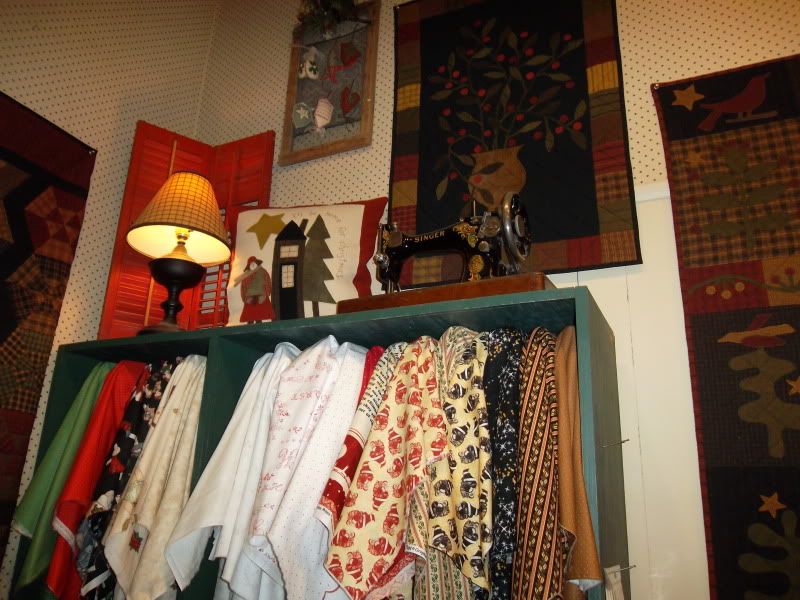 There Christmas room had really beautiful fabrics....

Guys, It's not a huge shop, but it feels larger than life.

I have got projects to work on. We're kind of having a wind storm-- having woods filled with birch trees, I think the boys and I are staying out of them today. It just feel like the holiday season is coming. I need to start thinking about projects.....