I'm home from Madison…. I had a class at the University of Madison in Contract Negotiations. The basic premise of the class was 'be a tough negotiator..Just be nice…'
No negotiating, No persuading needed. You will positively love this quilt shop in Sun Prairie Wisconsin.
"Can I take a couple of photos of your shop…I promise to only write good things??"
"Sure—take as many as you want.."
I'm quite certain if I get to go to heaven one day---this is what it will look like. Coupled with the "angels" behind the counter, it made the 4 and 1/2 hour drive home worth it. If the pictures are blurry, it's only because I was just having so much fun 'clicking' away… If there's something you are interested in Just give them a call.. you can even email them one of the photos. They have a website.
The stenciling on the wall said:' Once upon a time there was enough time..."
I loved how the wool pieces were all in wooden boxes.
There were little signs peppered through the shop.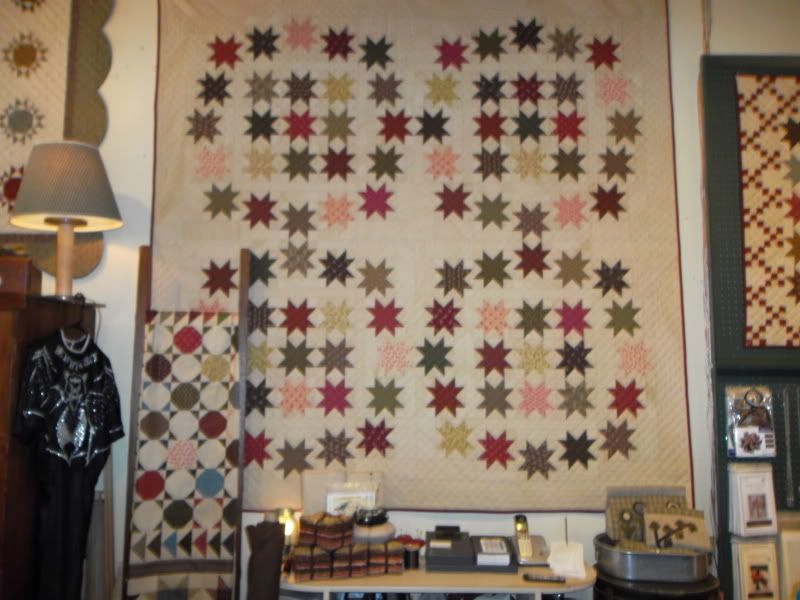 I purchased the pattern and kit for this one. It spoke to me. If you are a quilter you understand.
I'll share more tomorrow....Both pups went to the Doggie Hotel so I had to bathe them when I got home from work today. They are both sacked out. I've got unpacking to do. I have been pulling winter clothes out a piece at a time. It's about time to put the summer things away and pull out the woolen sweaters.
Quilt some tonight....