Don works with a guy who's family was having their 3rd baby. I didn't really know them, but I decided to make a baby quilt for them. The clock kept ticking but so did the excuses not to make that quilt.
Don even asked, "How's the quilt coming…"
"It's not. I don't really know them. I don't know if it's a boy or a girl. I don't have the time to invest in it. I'm going to just pick something up…"
"oh…well ok.. It's up to you…"
Then I felt bad. It seemed like he
actually
wanted to give them a baby quilt. So I opened up the fabric cabinet and used two partial layer cakes, Pure by Sweetwater and Lily & Will by Bunny Hill Designs and clearance fabric I picked up at JJ Stitches.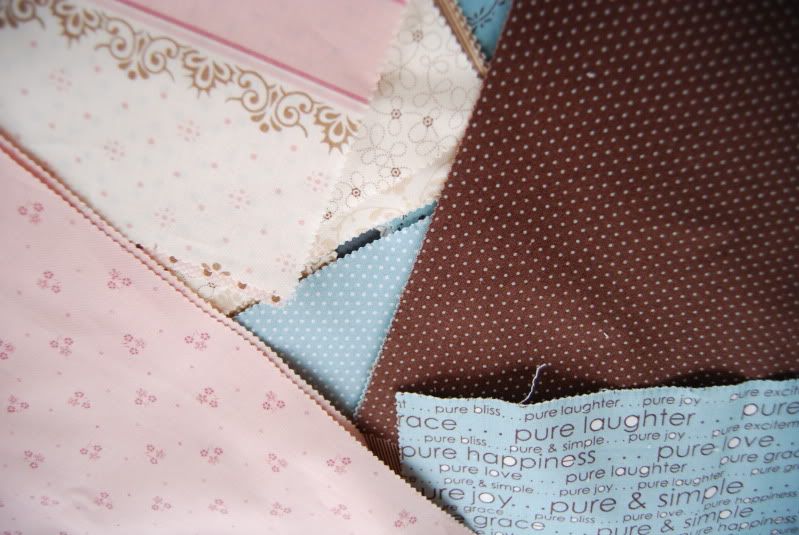 The pattern is
For Baby with Love
by
The Pattern Basket
. I was a little timid at mixing the pink in with the blue but I was pleased with how it turned out. The family had a baby girl—so it paid off.
I loved making it. Completely fun. Machine quilting took about an hour and a half.
When in doubt---make the quilt……