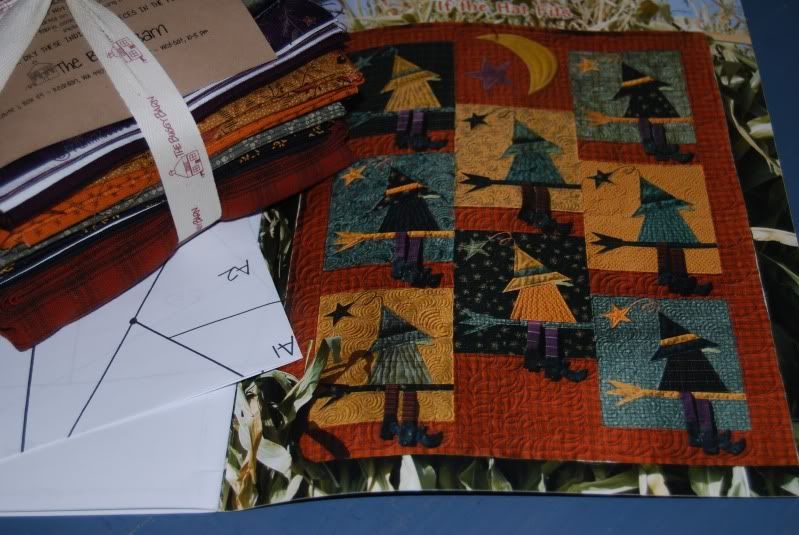 Here's the project I've been studying. After this post, I'm heading down to my sewing corner and dive into it. I want to make something fun. The temps have dropped twenty degrees. It kind of feels like fall.
Friday I went to the grocery store at about 4:30 pm. Probably not a good idea. Checking out my purchases, every line had 3 or 4 buggys ahead of me. As my turn approached, the lady in front of me would put one item at a time on the moving belt until the cashier scanned it. She would pause for a coupon and move to the next item. She had no less than thirty items. Normally I would have huffed, mumbled under my breath and been angry. This time I just told myself, " It's OK--- you have tomorrow.".
Saturday morning I called the vet. Ransom has been getting stiff at night and in the mornings, I wanted to get him in. They were booked, but said I could come in as a walk in. Chelsey was home and I wasn't sure I could cope if something was REALLY wrong with the dog on my own, so I went in. I wait 2 hours, saw the vet, received arthritis medication and went home. Here's what I didn't do…. Throw a fit because of the wait. Yell, because no one explained "walk in" meant an hour and a half wait for a 15 minute appointment. There was no slamming of magazines, or eyeball rolling either. I was grateful for getting Ransom fixed, I had tomorrow for other things.
My daughter borrowed my Jeep--- fluky coincidence but the window doesn't work now--- tomorrow, I'm getting it repaired. But I didn't yell at her, I didn't throw my purse down. So what if it takes the morning away….I have the afternoon….. and tomorrow.
I miss my paycheck incredibly, but I'm realizing, along with that paycheck came several major character flaws. I'm looking for another job. But not having one is not life threatening either. The neat thing about "tomorrows" and second chances is that you get to do it better the second time around.
I know I will…..