I'm sleepy this morning. Guess the caffeine just hasn't kicked in yet. Don is working late the next few days so I'll get some extra quilting time. I just have to be awake to enjoy it.
I'm working on this Gail Pan Block. I found it on line. She's an Australian Quilt Designer. I wish over her Block of the month that reflects my Favorite Ecclesiastes bible verse. One of the days--- While I'm not going to do the Christmas Wish BOM project I'm using these blocks for Valentine Gifts for my Mom. Something small and simple…. The creativity of some people….She's a real talented lady. I'll keep you posted. It is going to become a gift bag.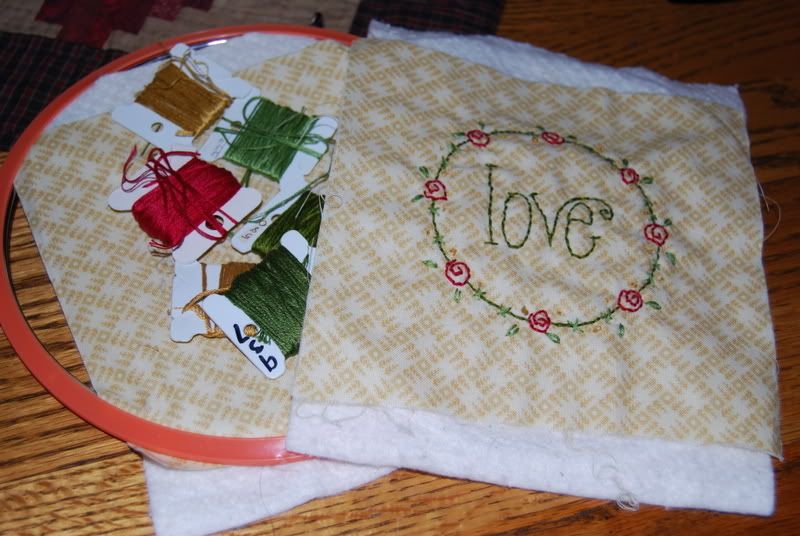 I backed the piece with a thin batting. It helps my stitching. Gail has DMC numbers for the piece, but I just chose colors that looked similar. DMC floss purchases cannot be made in town. Besides, after the thread goes in the needle, no one knows the number used. The link is on my sidebar.
Gratitudes:
Warmer weather
Text messages from my daughter
Stealing chocolate chips from the bag in the cupboard, Sometimes you just need a quick fix.