The Christmas decorations are tucked away for another year. It's always a little saddening to me, but the kids and I made it a family project so it didn't take long and we're on to a new year.
I just wasn't ready to put away my ornament from
Libby
, so it is residing on my kitchen table for a while longer. I simple reminder of Quilts past—Quilts in the Future…. And it reminds me never to give up on my scraps.
I have binding to attach today as I Finished machine quilting
My Saltboxes in the Corner Quilt
.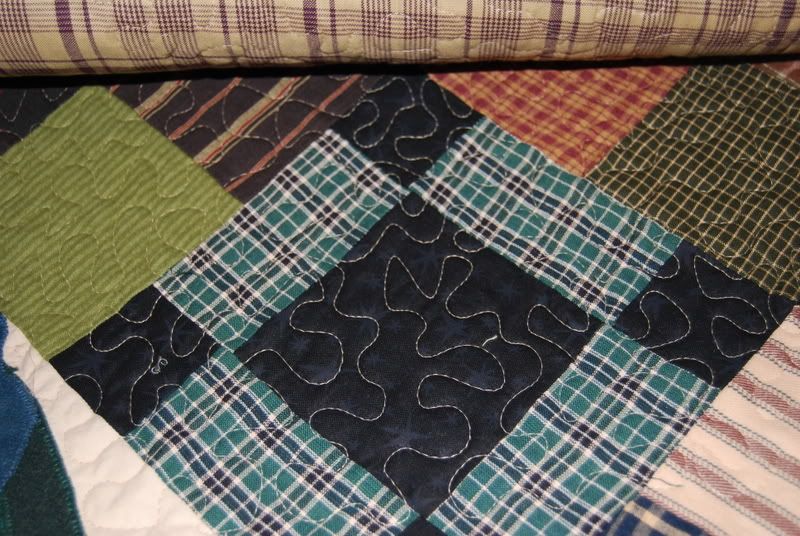 Tomorrow I turn back into a pumpkin as I head back to work. I always dream of getting more done, but I couldn't have asked for a better week off. I had balance – a little of everything: quilting, reading, time outside, and inside, time with my college kids who have one more week home.
After church today, I've got a couple of project Chelsey has asked for--- I'll take pictures--- and I am crossing my fingers that maybe I can get another quilt on the frame so that I can quilt a little each night this week.
Gratitudes—
My gingham silverware
My washer and dryer—who wants to deal with laundry when it's 20 degrees
Definitely Cashews