My folks left for Louisiana yesterday. We had a good visit. It's kind of hard when you only see your folks once or twice a year. You can see changes in them more. Lots of cooking together, card playing, and watching football. Mom and I went shopping one day. The day they left I got my plane ticket to visit them in December. It was OK for them to go home, I just wish they could come back for Sunday dinner next week. That's the problem with living so far away.
The day I left for Wichita Don cut out this newspaper clipping.
We're making serious effort to organize and "de-junk" our basement. He saw these wardrobes on sale. It was like he was reading my mind. He told me to go get one and we'd paint it somehow and use it for storage. I'd always wanted one. For that price I got two—and one will hold my sewing stuff. Isn't it just the best?!?!? The wood is knotty pine; Don was a little disappointed but I think the knots add character…
When I got home I was going through the mail and got the
Main Street Cotton Shop
Catalog from Hutchinson, Minnesota.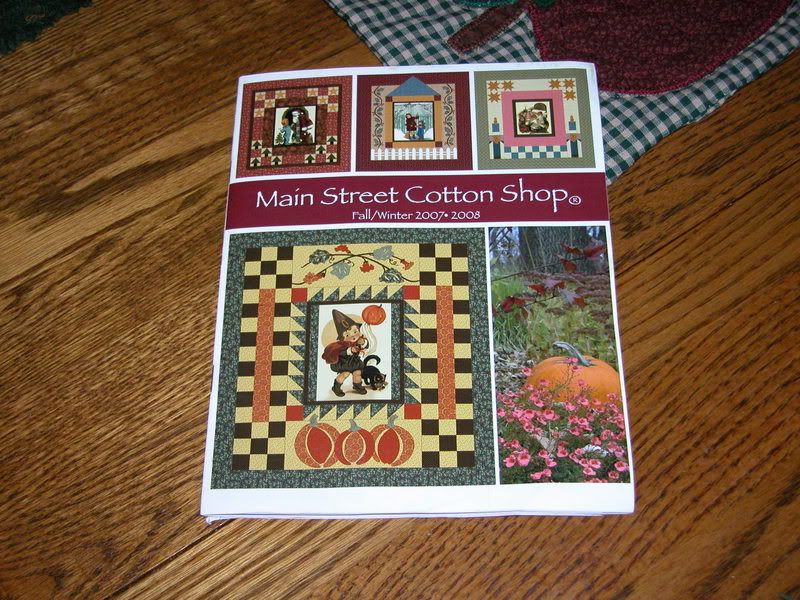 If you are unfamiliar with the shop, let me introduce you----It's the shop below Lynette Jensen's Thimbleberries Studio. She really captures fall and the Northwoods well in her quilting.
It's got to be a good week—The Packers won.
We went to a service last night for a friend's 90-year-old Mother who passed away over the weekend. It was really nice. Sometimes those things are hard to go to, but when I realized how much it meant to the Mildred's daughter that we came, I was so glad We did. When people live such long, full lives those services aren't sad, people often smiled and laughed with all the good memories of this lady.