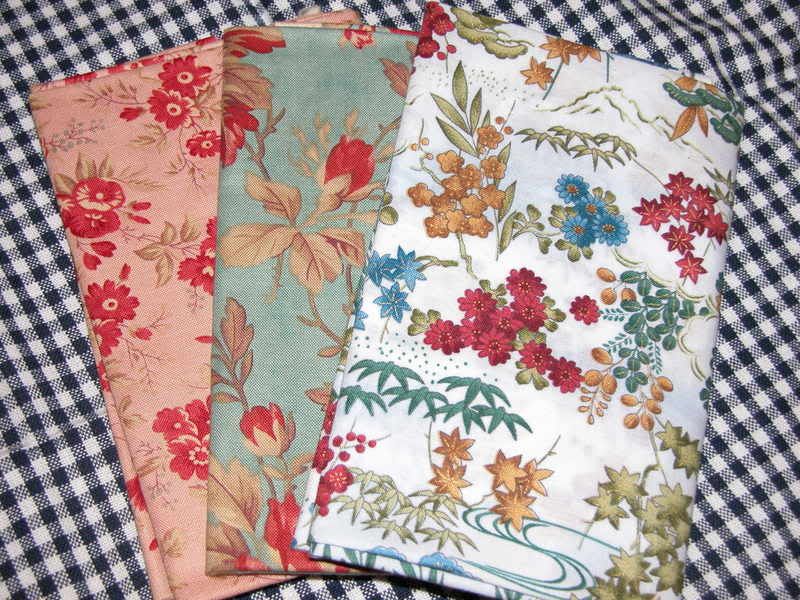 I'd like to tell you this was the making of a great project I'm working on. I could talk about how this was the remnants of a first place quilt project a county fair, because they are popping up all over the place this time of year. But I can't—the truth is – it's 3 fat quarters that I've packed in my lunch box as therapy today. I spend a lot of time alone in a parts room, so they will be something to dream about as I work. I can't help but smile every time I look at them.
There hasn't been any quilting going on—sometimes life is like that. My Sunday school room, however, looks dazzling. Eric is content back at college. He's a sophomore now, so all the first year "jitters" are behind us.
Here are two photos of Chelsey—both firsts—her first day of her senior year in High School and her first day at the community college.
She's doing a dual-enrollment thing for college credit and taking a business law course.
Were there tears as my "baby" had her last first day at home? No---I think there was an "exhale" and a feeling of success.
As quilters I think you will appreciate this:
I found out last Thursday I will be flying to Wichita Kansas for a week leaving this Friday. I was to the point of tears. It was a conference that I thought might "just go away" if I didn't talk about it. But it didn't. What were my first thoughts? Was it the opportunity to meet people in my same profession? Was it learning how to handle warranty issues for Stall Warning units on 441 planes? Was I contemplating getting the new literature on a service bulletin for a fuel control unit that we have two of the shelf of???? Not a chance—The VERY FIRST thing I thought of, well- three things—were:
1. I wonder if there's a quilt shop there?
2. How am I going to get to that quilt shop without a rental car?
3. I've got to get another piece of my Primitive garden quilt cut out and pressed to pack along before Thursday….
I sat back for a split second and thought I was horrible, but then I laughed and said – No, I'm not. I think I have a real good handle on separating work from home. I realize work is important but there is life after work. And I know that I'll always have quilting—it's not going anywhere, and I won't always have teenagers at home so I need to value that and I won't always have to work, but the job does support, my kids, my quilting, and my Sunday school class.
I have a shelf of aircraft parts calling my name… I better get to work…
Take Care….