Monday morning—Do good weekends make it easier or tougher to go to work on Monday morning????? The weekend was outstanding. Bad storms on Friday night gave way to a gorgeous weekend. Chelsey had another Homecoming Dance and Don & I worked around the house. The leaves are turning more and more every day. The photo was taken last Thursday.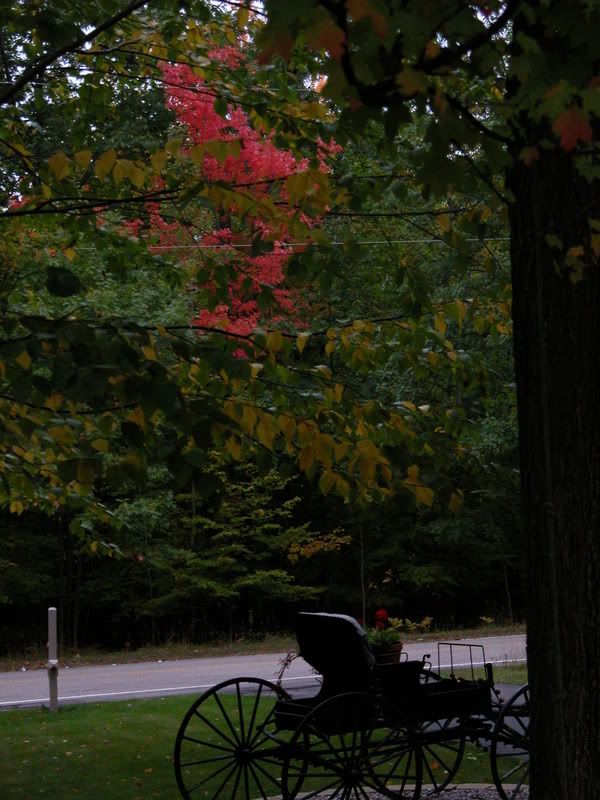 I bet the color has doubled now.
I've got my next Primitive Garden block pattern traced. The pattern pieces are cut out and so is the fabric.
There's a lot of work before you ever pick up a needle. This block has close to 100 pieces. I stressed a little—wanting to get "to the good part", but I exhaled and told myself—it's all fun.. relax and enjoy it…There's definitely some kind of therapy in cutting fabric. I've got a church meeting this week but I'm hoping to start on it soon. I stitched a long over due gift and got it in the mail.
I don't know who loves the weather more.. Ransom or me…and I've been pulling out the pumpkin quilts. I haven't picked the gourds out of the garden yet. I hoping to let them grow as long as I can.
I had four kids in Sunday school this week, so they got lots of TLC…
Gratitudes---
Emails from friends
Don and I having fun watching football
Grocery shopping when the store is just about empty of customers(there has to be a perk somewhere)