We've got our first freeze warning of the Fall season tonight. I'm going to cover my tomato plants. While I cannot avoid the inevitable, I'm hoping to put off the eminent cold weather for a while longer. Temps are supposed to rise a little after tonight.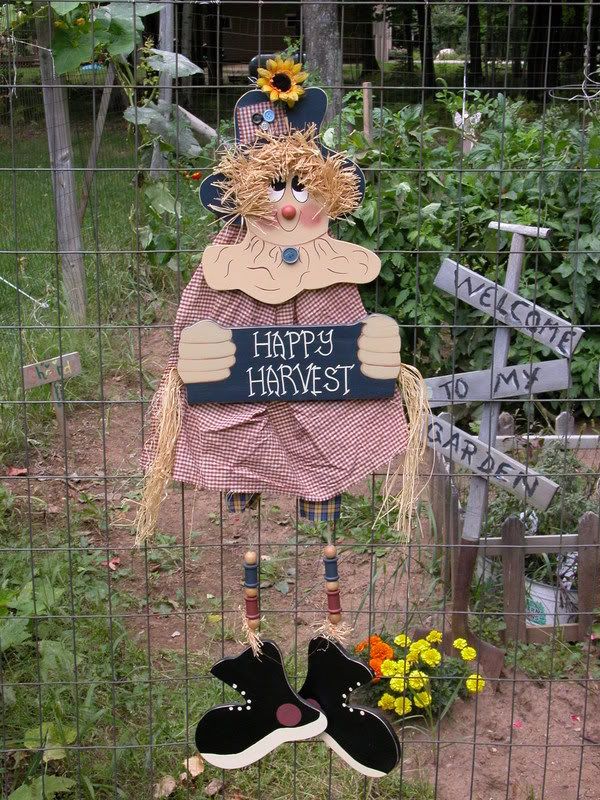 The Garden Angel has been replaced with the 'Knobby -kneed' Scarecrow.
We're enjoying my folks and plan on attending the High school Football game tonight. Eric's called several times; wish he could be here.
The buggy is sliding into Fall in the front yard with the sign I made for it.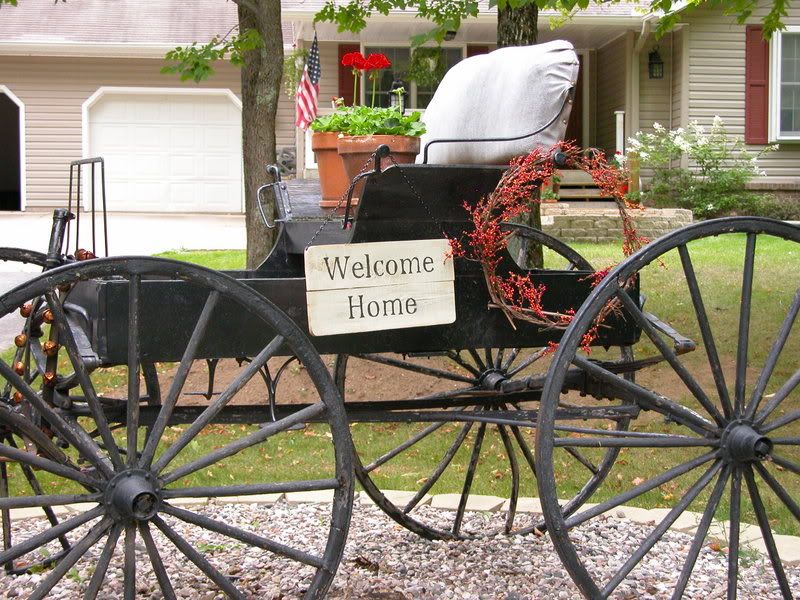 There are still lots of green, but the leaves are really beginning to turn.
Here is the quilt block I completed.
It's the bird house square. I realized as I snapped the photo that I still have to add the legs of the crow. I always add them separately and it's pretty tedious to keep them as a connected piece. The gourds are from my garden last year. Here are the long neck gourds growing this year.
Off to make a pot of coffee for my folks, and shuffle the cards for the card game.
Gratitudes:
1. Phone calls keeping Eric in touch.
2. Chelsey surviving a hand-spring gymnastic fall.
3. Ransom's thumping tail on the hardwood floor when we walk the room.