I've got a big week at work ahead, but I wanted to check in and type a few things to remember. First off, my patriotic dishes…fun for summer time.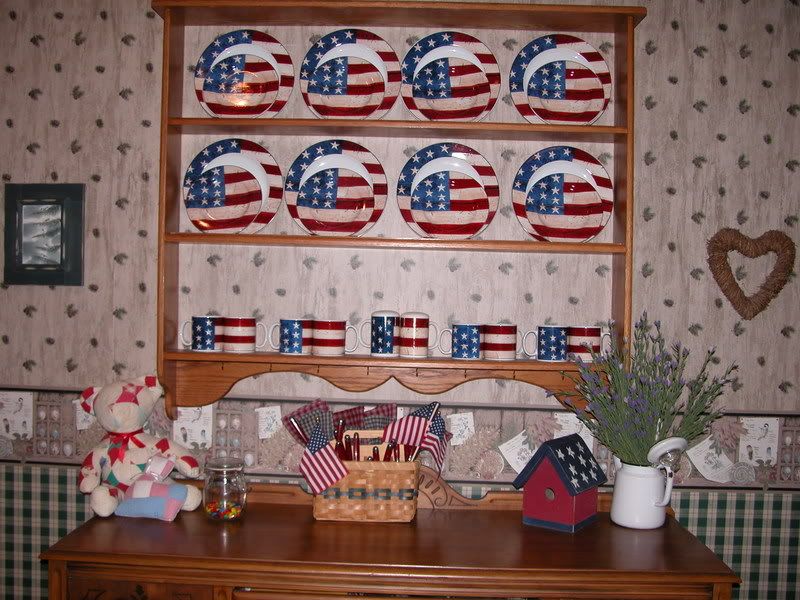 Here are my blocks for my 365 challenge quilt I've been working on. I really how little fits in a square.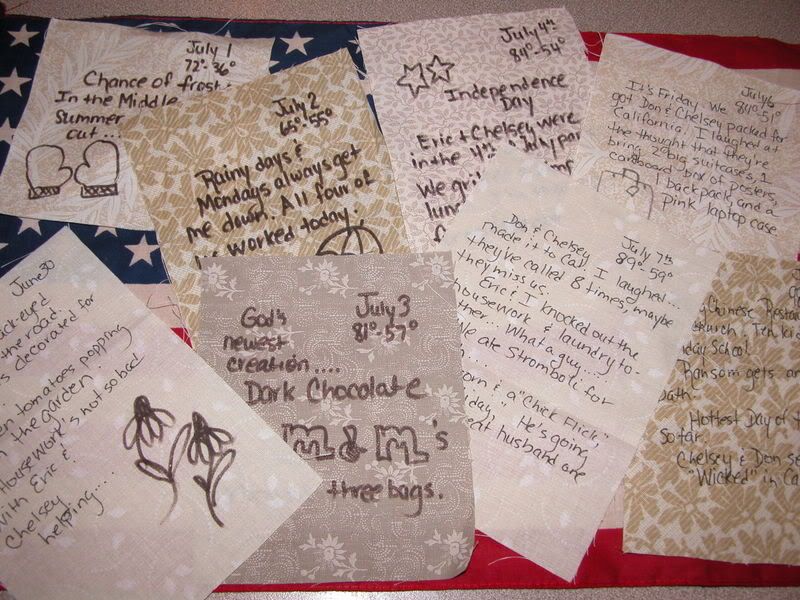 But I'm putting things like temperatures and when is the first time I picked daisies or when do we start bike riding…I want to be more creative, but I'll get better as I go along.
Don and Chelsey are in California for her FCCLA trip and that leaves Eric and I (and Ransom) at home. We knocked out the housework and even did the laundry together so we had the rest of the day to play. He went to kickboxing class and I did some grocery shopping for the week. We both have finished novels this weekend.
We went to church together today and out for lunch afterward. We cooked pancakes and bacon for supper. Ransom got a long overdue bath this afternoon. It was 98 degrees today and now we're in the middle of a thunderstorm.
I went down to sew this afternoon and turned the machine on and got the error message "Step Motor Error". I'm just sick… Don called and I'm taking it into the shop to be fixed tomorrow. It's not the end of the world. I'm going to cut out the next blocks for the Primitive Garden in stead. I'm just re-grouping.
Gratitudes:
Don and Chelsey's safe flight
I didn't throw a fit about the sewing machine (But I wanted to)
A weekend with lots of good memories