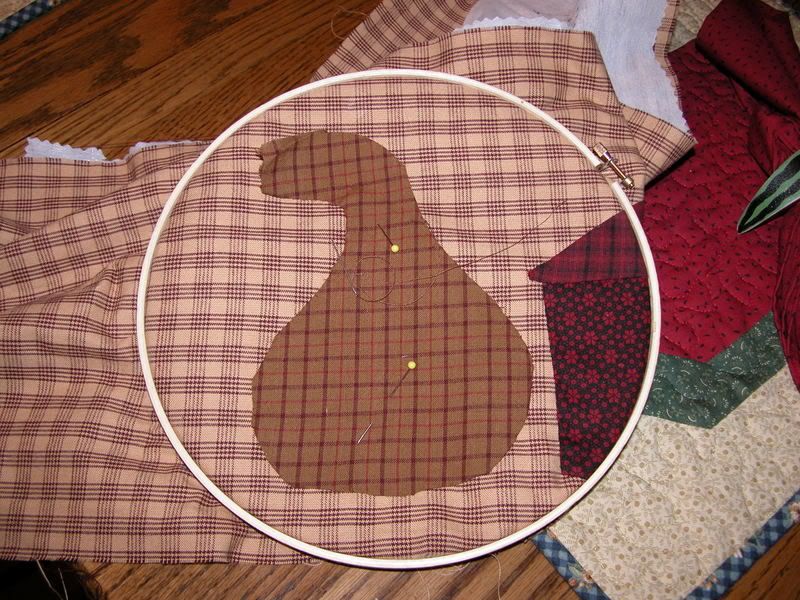 Here's proof I'm still around. I'm stitching away on the birdhouse block of my project. It's not moving as fast as I had hoped but the summer is filled with so much going on, we have to balance things out.
Don and Chelsey made it home. The laundry is even caught up. I got all the weekend housework done before they got home, so I had the entire weekend at home to play. Saturday, I sewed and played in the garden.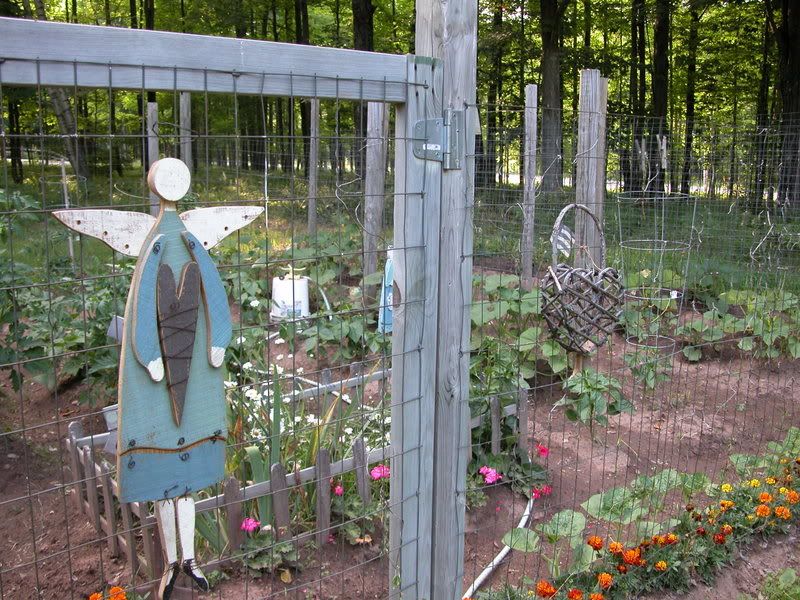 The weeds were taking over. It took two days and the war isn't over but the battle is definitely on my side. Someone asked to see a photo of the garden progress, so here it is. I have a twirling water sprinkler in the middle to shower the garden if it needs watering.
There are two rows with fencing that act as trellises for cucumbers and gourds. I have snap beans or what most call green beans planted in two patches about two weeks apart. I have hopes that the vegetables will be ready to pick at different times so maybe they will last longer. I have regular tomatoes and cherry tomatoes planted. Most of the time we get frost before the full size tomatoes are ready, but I planted them in the sunniest spot in the garden and got bigger plants to begin with. There are marigolds along the fence rail with birdhouse gourds planted amongst them.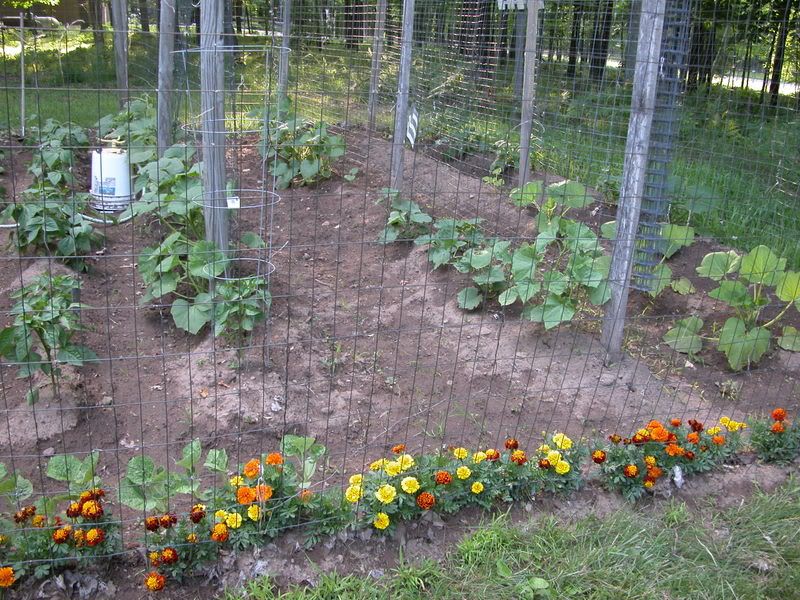 The gourds will eventually tower above them on the fencing. And zinnias and forget-me-nots (I'm a sucker for a flower with a neat name) planted along another side. Hopefully I'll have cut flowers for the dinner table before too long. The bell pepper and squash are coming along too.
Here is a photo out along the roadside – The Queen Anne's Lace Flowers are blooming everywhere.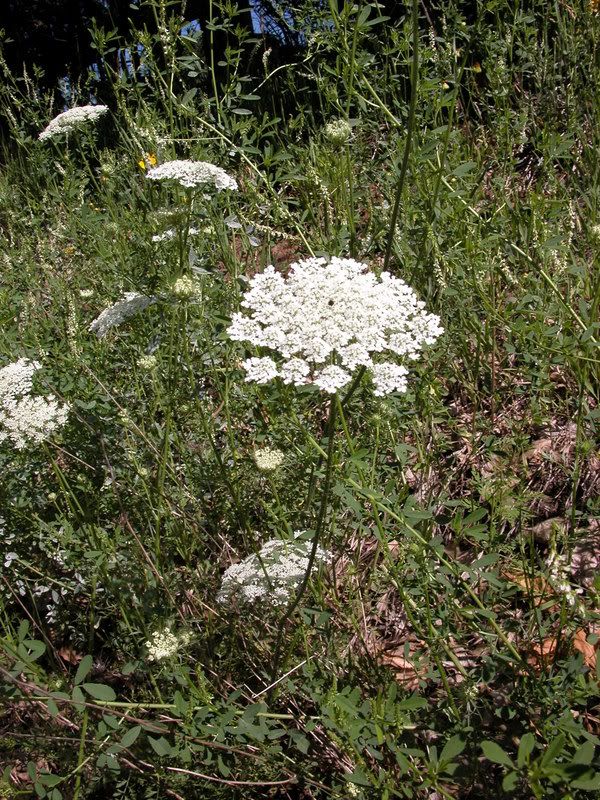 I always bring some in for the porch. I don't know if it's the name I love—the fact that they call it "lace" are just the flower it self, but these are some of my favorites.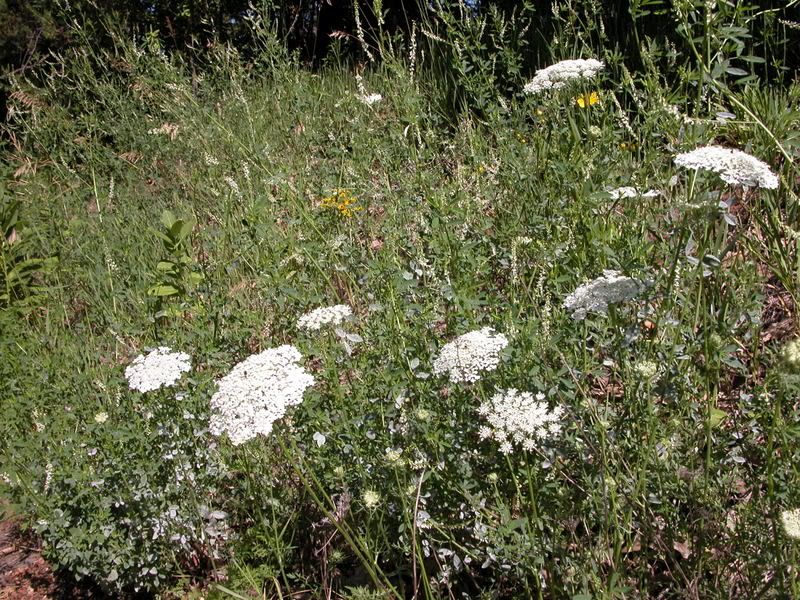 Gratitudes:
Both my kids have good work "ethics" and are hanging onto their summer jobs
Less than 7 days and I should have my sewing machine back
Fried chicken for supper – Don makes the best…