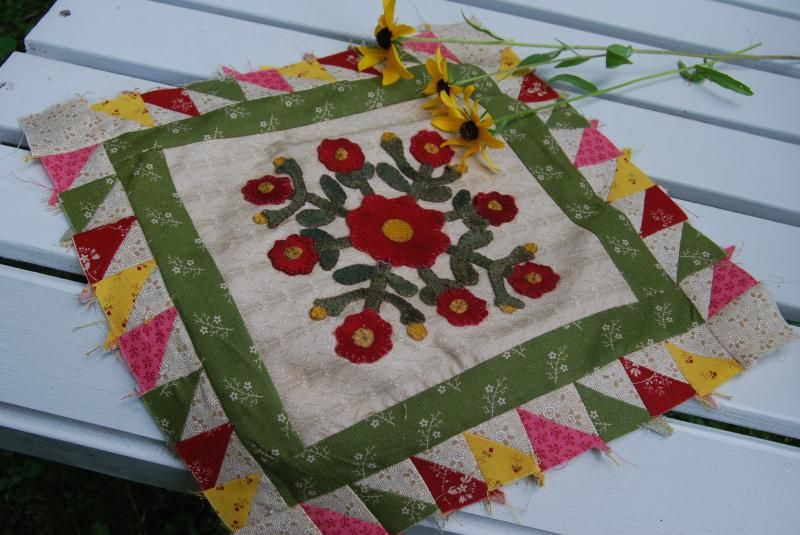 Ninety Percent chance of rain and it didn't happen. I'll be watering the garden this evening.
Here is my Primitive Gatherings stitch along. I added the pink because I want it to be a summer piece and not look like Christmas.
My son has bought a home and we've been making trips to help with home maintenance and get him settled in. We spent Independence Day there - so I'm still enjoying the Red,white and blue here.