The pieced blocks that accompany the wool applique blocks created weekly are four-patch blocks stitched together.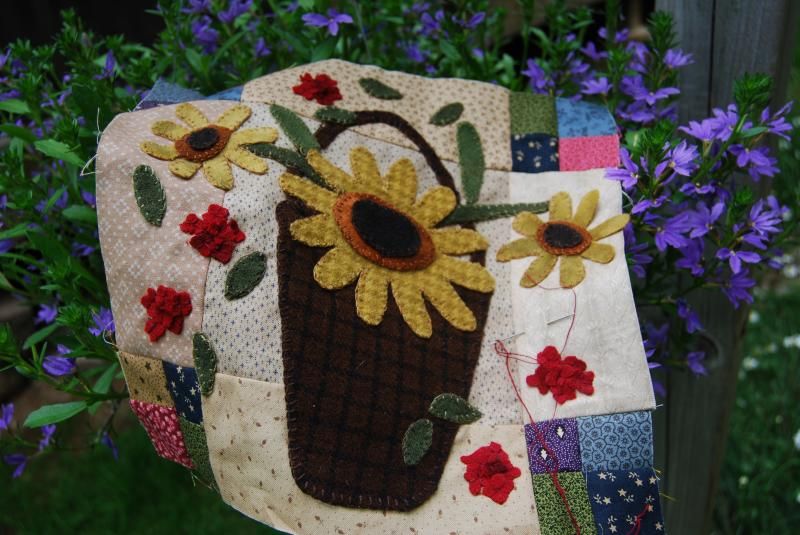 I need to sharpen up my embroidery skills because they will be used for curly vines and stems on each block. I remember learning embroidery stitches as a kid. My Mom had to work during my summer vacation after third grade. We were going to have a high school girl take care of us while she worked 8 to
5 every day throughout the summer. She got me colored pens and spiral notebooks and a printed pillowcase and Coats and Clark embroidery floss in ten colors. She sat with me at night and taught me stitches and during the day I practiced on the pillow case.